The bra-free clothing brand shift post-pandemic life for women.
Women who are hesitant to go back to pre-pandemic professional wear can now turn to a line of bra-free clothing for women with curves by a debut capsule including tops and dresses.
The designs are a hybrid of three traditional fashion categories: intimates, loungewear, ready-to-wear, daywear, night-out, and work-from-home(WFH). A patent manufacturing technique of hand-sewing combined with textiles supplies wire-free, hardware-free, elastic-free shaping and support for fuller busts, just like a bra but with no discomfort.
Current fashion offers two options, bra or no bra, which lead to a choice between aesthetics and comfort. Embrago founder Karen Poirier's philosophy is fully-busted individuals deserve to dress elegantly without ought to wear a bra.
Fashion has trained women to think that pain is the price you have to pay to look good. Embrago is about having compassion for our curves. I wanted to create clothing that would support women's curves securely, beautifully, and gently.
After five years of design, construction, prototyping, fit-test, production testing, Embrago is ready, and retailers welcome it. Owner of specialty-size lingerie store Levana Bratique Judy Masucci states:
I am always looking for good options for fuller busts. I wear a large cup size myself, and I have never been able to go out in public without a full support bra until I found Embrago. I love mine!
Embrago is part of a small movement in the United States combatting the cheap, low-quality fast fashion that has dominated the market since the 1990s, now moving toward sustainable, ethically-made, and quality clothing that lasts.
Embrago designs will debut at the Curve New York Expo in downtown Manhattan this August but are available directly via the Embrago website.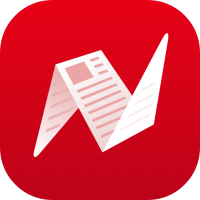 This is original content from NewsBreak's Creator Program. Join today to publish and share your own content.