Today, May 5, 2021, LaLiga and New York-headquartered Verizon launch a gaming platform for amateur games, featuring EA Sports FIFA video game.
The free online program LaLiga All-Star Gaming Challenge by Boom TV runs May 1 through November 30. For, Verizon customers receive exclusive experiences joining the program.
As in, gamers of all levels gain experience, meet their idols, and improve FIFA skills. Host by Olympian-former Colombia Women's National Team Player Melissa Ortiz, media personality Mando Fresko, and FIFA streamer RatedHugo.
Available only in Chicago, Dallas, Los Angeles, Miami, San Antonio, San Diego, New York. Each region will include a team captain, either a LaLiga player, LaLiga Ambassador, gaming influencer engage meet-and-greet, and masterclass gaming tutorial. Those who participate assign to compete in the nearest regions, but the players who are selected through participation and engagement don't necessarily have to be the best to win.
A Head of Partnerships for LaLiga North America Patrick Lowe comment:
LaLiga North America and Verizon are harnessing the power of gaming to build a community of fans from all over the country who share a common love of FIFA. From California to Texas, Florida, New York, and LaLiga fans connect in new ways, all with the chance for the ultimate prize: a free trip to experience LaLiga with a friend in Spain.
Follow to see more articles.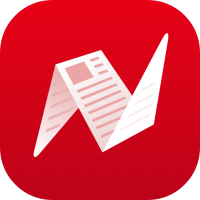 ...