Domestic violence seems to be commonplace since the Covid pandemic has begun. It's always been around, just more vocalized and publicized since then. Makes me wonder why no one cared then, and they suddenly care now. This isn't something to take lightly and it doesn't discriminate between genders… it's just universal violence. A lot of these situations have occured because of society becoming isolated. Children who considered school a safe space were ripped from that setting… spouses who considered work their safe place were faced with the same. Domestic violence can hit anyone at any time.
It may seem like I'm preaching to the choir here, but in all reality… I'm a domestic violence survivor. My voice mattered then and it matters now - so does the voice of every single victim out there. Most victims don't report their abuse which makes it difficult to know what the actual statistics are. They don't report it for many reasons - embarrassment, confusion, thinking they deserved it, they have nowhere else to go… the reasons are endless. Regardless, they deserve a voice. It almost always takes an outsider to see the red flags that are present inside. The fear that a domestic violence victim feels is real… don't turn a blind eye if you think a family member or friend could be stuck in this type of household.
While there are many resources and centers available to help victims of domestic violence, they won't reach out for fear of the unknown. After all, home is supposed to be a safe haven… a place filled with love and protection. In my mind, if I couldn't protect myself… how could I expect someone else to protect me. That's really what this message is about. It's about the reality that a victim can't differentiate between someone who will help and someone who can't. It's about trying to live a life without looking over your shoulder. It's a survival mechanism.
These headlines that are blowing up my newsfeed lately are beyond heartbreaking. The number of children killed… husbands or wives… girlfriends or boyfriends… it's just too much. Those who wonder why this happens, please just sit back and try to understand what I'm trying to say. Asking for help admits weakness… it admits failure. It also makes a victim feel less than human. Can you imagine feeling like your presence in the world is irrelevant… that's exactly what it feels like. Death is sometimes the only escape that crosses the mind. That's the cold, hard truth at the end of the day.
It takes a lot for me to try and share my story… and I'll never share all of it. What is being offered right now is an insight into the world I once lived in. That world could be the same as someone you love is currently trying to survive in. They deserve to survive… to live another day… they deserve a voice when they can't find their own voice.
As for me and my journey, there was no support system in place. There was no help available. What I had is what most victims have - someone who plays nice in public. It's behind closed doors that no one sees… those 4 walls that are supposed to keep you safe. Just a six letter word - SAFETY. Most times, it's those same walls that hold the deepest secrets.
Right now, there's hope in my heart that the world is getting back to normal. There's hope that people will stop looking the other way. There is also hope that people will stand up and step up to protect those they love… when they don't know how to protect themselves. I'm still alive today because I made the choice to run. I ran as far and as fast as I could. Somehow, I got my life back… and I'm grateful for every single day that's in front of me.
If you're wondering who I am… I'm a woman from central Pennsylvania… I'm a warrior and a survivor. I looked death in the face and I won…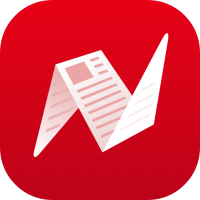 This is original content from NewsBreak's Creator Program. Join today to publish and share your own content.