Driving through the streets of any city, it's apparent that the homeless communities are growing in record numbers. There are so many reasons behind the cause of this - it could be financial, drug or alcohol addiction, mental health issues… the list could go on and on. While there are individuals who consider transients a nuisance, there are many others who are willing to go above and beyond. The old saying "it takes a village" is really what this message is about. It's about human compassion for our fellow man. It's about offering a hand-up rather than a hand-out. The world is evil enough without any of us adding to that. While we can't single-handedly solve homelessness, we can do our part in helping them. We can provide a voice for their struggle, we can provide a meal or a bottle of water, we can offer a listening ear. It really is that simple.
The streets of Harrisburg, Pennsylvania are home to many without permanent shelter. They do what they can to survive regardless of their current situation. If you stop and speak with most of them, you'll quickly realize they're much like each of us. After all, everyone has a story to tell. The homeless community should be offered the same respect as others. They deserve kindness and understanding. I'm not preaching here to blow any kind of smoke your way, this is just the cold, hard truth. All the worldly possessions we've acquired throughout our lives can be stripped away at any moment… that's a fact.
There are local churches, food banks, and soup kitchens that provide showers and meals to the homeless. There are also many organizations that offer mental health services. There are so much more vital needs the homeless deserve though. Social interaction is what's at the forefront of my mind as I'm telling you this. No matter how many services are offered, there's still the aspect of them feeling like they're human… like they matter in this hectic world. That's where every last one of us can step up to the plate and make a difference.
While it's not suggested that you stop and speak to every homeless individual you encounter, maybe you could chat with one or two of them. Listen to their struggle and try to understand through their eyes. Perception is key… so is willingness to look outside the box. It takes minimal effort to make a difference in the life of another. The future of society depends on all of us - baby boomers, gen x, millennials… and whatever the next generation is called. We can't (as a society) keep turning a blind eye to what's right in front of us. We can't keep ignoring the problem thinking it will just solve itself. We need to stand up AND step up.
There are quite a few organizations and individuals in Harrisburg, Pennsylvania who are doing just that. Gemma's Angels, Donyeh's Donations and Outreach Program, Everyone Eats (Feed the Harrisburg Homeless), Taking it to the Streets, and many others have made an impact on the homeless community. Each of these groups offer more than just a meal and a blanket. They offer kindness and a listening ear. They offer friendship. They offer peace of mind to a community that isn't used to peace. That makes a world of difference.
Volunteering with any of the local organizations could provide you with valuable insight. It can offer you a first-hand glimpse into a world you're not familiar with. It could possibly open your eyes to reality… to the fact that our own lives could be stripped away. It could be any one of us living under a bridge, on a sidewalk or in the woods. If it was you, how would you like society to perceive your lifestyle… that answer should be obvious. Before passing judgement on the homeless individuals you drive past, first judge yourself… can you see them for who they are OR do you only see who you perceive them to be… they're not less human than you.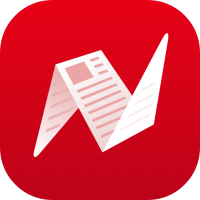 This is original content from NewsBreak's Creator Program. Join today to publish and share your own content.