Looking at the world around us, it's hard to accept that this is our new future. We miss the days of random smiles, handshakes and family cookouts. We remember (as if it were yesterday) heading out to a football game at the stadium. It seems that our lives have been stolen right out from beneath us - without warning… without time to prepare. None of this means that life should stop moving forward. If anything, we should strive to make it better than it was before the Covid pandemic shattered our reality. It's time to look to the future and embrace what matters the most in life. While each of us may be living different lives, we're simultaneously living it the same way. All of our smiles are hidden behind a mask, if there's a smile at all. Each of us carries a hidden fear with every cough or sneeze. This is our new future, unfortunately.
Looking for ways to move ahead through this may seem challenging. When you sit back and think about it, it can also be pretty simple. Some of us find solace in writing, others in gardening, and even more through music. Embrace those peaceful moments when you actually enjoy life - the one you're living today and the one you used to live. You'll quickly realize that not much has changed on a personal level. The biggest impact during this pandemic is more of a social one. With people being so dependent on what society thinks of them, now is our time to change that. We need to embrace them for who they really are. We need to virtually hold their hand, give them a call to say hello, offer them emotional support - as fellow humans.
One thing the Covid pandemic doesn't do is discriminate. No matter how deadly this disease may be, it can still teach us a valuable lesson. It has revealed that no matter any of our differences, we're all mostly the same. While turning a negative into a positive doesn't sound realistic… it might be the smartest way to tackle our new future. Instead of looking back in time, try focusing on each tomorrow. Try looking within to find your peace, your purpose, your sense of being. Take this current situation as an opportunity to define who you are as an individual. Then ask yourself one important question - when all of this starts to fade, who do you desire to become? The answer just might surprise you.
Tomorrow morning, your coffee will still be waiting. Tomorrow afternoon, the sun will still be watching over you. Tomorrow evening, that same sun will set. Until then, live your life for today… make it the best day you could ever ask for. Do it for yourself. Put a smile on your face behind that slab of fabric. Give those you encounter throughout the day a head-nod instead of a handshake. After all, this may be our new future - but, the future is only what we're willing to make it. Let's make it stronger together.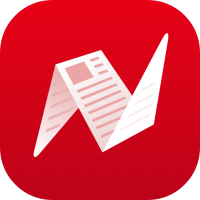 This is original content from NewsBreak's Creator Program. Join today to publish and share your own content.