Why are nearly 1000 people a day moving to Florida, with a large percentage of those people being 55 and over? The reasons are many—some obvious, some not so obvious. Here are the top 5 reasons why Florida is so attractive – especially to retirees.
Weather:
One of the top and most obvious reasons is the weather! Florida boasts an average of 237 days of sunshine a year, with many of the cities higher ranking higher than that. With many of the retirees coming from the Northeast and Northern Midwest, they are tired of the snow and cold! You don't have to shovel sunshine! Although Florida does have its share of thunderstorms, they are usually over quickly and the Sun is back. What about hurricanes? True--Florida is in the zone for potential hurricanes, however, the Northeast & Carolinas, have had their share of them in the last few years when Florida was touched in a lesser way for those same storms.
Also, every part of this beautiful USA we live in has its challenges with the weather—ice, snow, tornadoes, wildfires, earthquakes, drought & floods—that Florida's weather is still a preferable choice, overall, for many. Also, for those that prefer cooler weather---Northern Florida's winters are more like those of Georgia, so you can break out the sweaters and jackets and light a fire in the fireplace if you yearn for that.
Tax Relief:
For many retirees, the lure of lower overall taxation also makes Florida very attractive. Florida has no state income tax, no state taxes on Social Security, No inheritance or Estate tax, and a Homestead exemption on property taxes for permanent Florida residents. Residents from high taxation states like NY, NJ, Conn, CA have had enough years of high taxation and seek to lower those kinds of expenses, especially on fixed incomes.
The Most Active Adult (55+) Communities in the Country
According to the 55places website, Florida has more Active adult communities with affordable homes, than any other state, with 375 and more opening each year. For example, Port St Lucie, Florida is home to 7 Active Adult communities, with 2 more planning to open this year-- not counting 55+ condo communities found on the Treasure Coast of Florida. Plus, retirees, especially Veterans may take advantage of outstanding home loan products. You could even run some numbers on an official Florida mortgage calculator and see what the cost vs benefits would be to you.
Today's retiree is, in general, healthier and more active than generations of the past and are seeking a lifestyle they've worked hard to achieve! Most of today's Active Adult communities offer a plethora of resort-style amenities for their residents to choose from including—main clubhouses with resort-style pools & cabana areas, card and game rooms, large ballrooms for shows, dinner dances and events, libraries, tennis, pickleball, gyms, lap pools and clubs to join than we can list here. Some have social directors and onsite restaurants. Retirees for one monthly fee get all this, plus lawn and landscape care and security which is very attractive for most. The demand is currently so large that there are waitlists for new construction in most communities and very little re-sale inventory. However, that has not seemed to slow the flow of retirees willing to wait for the lifestyle!
Outside Activities:
For those that want to partake in the other activities that Florida's climate permits year-round, there is Boating, Fresh water and Saltwater fishing, Swimming & sunning from the hundreds of miles of Sandy Beaches, surfing, windsurfing, kayaking, & canoeing. In fact, there are plenty of pool homes in popular neighborhoods, where you can enjoy the sunny days in private. There are hundreds of eateries—many with outside dining—covering every price point. Greenmarkets, local and international Boat Shows, Craft fairs, Air shows, Major League Baseball Spring Training, Concerts, outdoor festivals, Golf tournaments & other major sporting events are held year-round for the entertainment of all. Of course, it goes without saying, that large theme parks like Disney World and Universal Studios draw both the young and young at heart! From Large cities with cultural events to small coastal towns with boutique shops and waterfront charm—Florida holds something for everyone.
Overall Cost of Living:
Although Florida is no longer the least expensive place to live in the country, it's also not the most expensive. The Council for Community & Economic Research(C2ER) ranked Florida as the 30th most affordable state in the US Regarding the cost of living in 2021. Considering all that Florida has to offer in lifestyle and attractive climate, plus all the other reasons listed previously in this article today's active retiree is still very attracted to moving to Florida.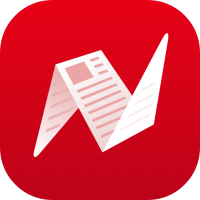 This is original content from NewsBreak's Creator Program. Join today to publish and share your own content.