I've got it all backwards. I've been believing that I was made to struggle. I've been believing that there is good inside of poverty, but there isn't. And we weren't created to be poor.
No, this isn't prosperity preaching. It's just believing that the mind that created all things, can create anything, and can abundantly exceed your expectations.
It's realizing that our lives are ordered, and we get whatever we put out (mentally and physically).
It's about identifying limiting beliefs.
Do you believe you have to work hard to achieve wealth?
Or, could wealth come from working smarter?
Well, I am hear to say that our natural state is abundance. Only, we block it with our limiting beliefs. We think we have to work for it, and work hard.
But, maybe you can generate wealth passively, by publishing words or videos. Maybe you can find a client for your writing, who will pay you handsomely.
Right now I am believing for a sewing machine.
It may not seem like much, but I'm believing it will make its way into my life. Then, after I receive the sewing machine, I am going focus my attention on grander things.
But, you don't have believe in this way. Make up your mind that you will receive the new car, or the new house. You may not know how, but hold the image in your mind, and be thankful for it, as if you have received it. That is key. Give thanks like it's already yours.
You can do this with 1 million dollars.
Simply state: I will attract one million dollars in a timely manner, in a way that will benefit all, into my life. It is mine now. Thank you.
Then, feel it and go to work believing it's already yours.
Do this and you will achieve what you have believed. Just be sure to identify any limiting beliefs that might pop up. Beliefs like, I'm not good enough, or I'm not worthy. These have to be eradicated from your mind.
The Divine Mind wants to bless you, but you have to be aligned with the blessings.
You have to believe you are blessed. This is why gratitude is so great, because you are already believing you are blessed, so you are already aligned with the Great Giver. You will surely receive more.
I realize I have been attracting poverty into my life with my hodgepodge of limiting beliefs. I am working on correcting them now, replacing them with I Am statements.
I Am blessed.
I Am healed.
I Am wealthy.
How about yourself?
Could you be blocking the flow of abundance in your life?
Life is abundant and the Great Giver wants to bless you. But he won't do it, can't do it, while you are believing incorrect things about yourself. Believe you are blessed. Believe that the Almighty wants you to be blessed.
The only thing stopping the flow of blessings in your life, is your self.
Ask and it will be given to you; seek and you will find; knock and the door will be opened to you. — Matthew 7:7
Step into alignment with the Great Giver and let the blessings wash over you. God is the giver, you are the receiver. Receive from God so you can give to others.
We can only give what we have received. To be an extraordinary giver, we have to first be an extraordinary receiver, from the Divine.
It's the same if you want to give love.
You first have to receive it. And from where? From the Divine. Perfect love flowing into you.
Please, do not make the same mistake as me and feel like it's wrong to want more. Believe for more and receive it. Better yet, believe that the Divine is simply waiting for you to change your mind about yourself. So that you can flow into abundance.
Can we do that today?
Can we step into the abundance that is out birthright?
I came that they might have life, and have it more abundantly. — Jesus Christ — John 10:10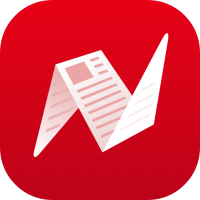 This is original content from NewsBreak's Creator Program. Join today to publish and share your own content.