I was reading this book, The Science of Getting Rich, and it talked about how to manifest wealth by making mental impressions, and believing that what you want is already yours. It seemed simple enough. I had actually heard of this principle over ten years ago, and it worked for me then.
For whatever reason, I left the world of manifesting when I became a Christian. I adopted the wrong mindset, that poverty was a virtue. It is not. So now, here I am, after ten years, relearning what I already knew so long ago.
I had to think for a moment, what I would like to manifest, as I am genuinely happy with my life. It was the author himself, Wallace D. Wattles, who mentioned manifesting a sewing machine. I used to have one, but I sold it to my co-worker, a couple years ago. I needed to manifest one again.
So, I set out, to raise my vibration, and believe that a sewing machine was coming into my life. Then I simply set about living my life. When would the sewing machine come?
I did not know.
I only know, that it is already mine. And that I will see it manifested in my life. You see, part of the process is acting like it's already yours, and visualizing yourself using it.
So, yes, the sewing machine is mine. I am claiming it. You can't tell me that it's not mine.
The same goes for my car. It is already mine. I am driving it. I am washing it. I am taking care of it.
According to Wallace D. Wattles, and the Science of Getting Rich, the Creator wants us to be wealthy, so that we can express all of him in our lives. The more wealth we have, the more potential we have to express ourselves.
So it is wealth, not poverty, that is the virtue.
Oh, how this has taken me so long to realize.
The reason I have a sewing machine is that I started a clothing brand, and I already purchased the patches to sew on clothes. So, you see, a sewing machine would expand my business, and my creativity. It would be a beneficial situation for everyone.
More of life would be expressed.
The same goes for my car. When I get a car, I can do Lyft. With Lyft I can expand and help others with my careful driving, and great conversational skills. Both the sewing machine and the car are currently mine. The right car and sewing machine are present, and are finding their way to me.
It is my job to see the car and machine in as great of detail as possible. And to see myself using them. After my car and my sewing machine, I will raise my vibration to get a house. Hey, why the heck not?
What do you want to manifest?
Remember to only speak of it as if it is already yours. See yourself in possession of it. Feel how it feels to have it. Then get out there and act like it is yours.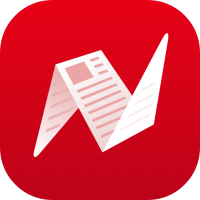 This is original content from NewsBreak's Creator Program. Join today to publish and share your own content.