As A Man Thinketh is the classic work from author, James Allen, who wrote over seventeen books during the course of his life. While all of his books are incredible, his work, As A Man Thinketh, is his most famous work, for good reason.
It is a short little book, but it is jam packed with powerful nuggets of wisdom.
He gets right down to the heart of the matter on the first page, where he states:
As a plant springs from, and could not be without, the seed, so every act of a man springs from the hidden seeds of thought, and could not have appeared without them.
Further, he goes on to state:
Man is made or unmade by himself; in the armory of thought he forges his weapons by which he destroys himself; he also fashions the tools with which he builds for himself heavenly mansions of joy and strength and peace.
The choice is ours. And the choice is in our thoughts. We have to actively choose where we will put our attention. We have to eliminate thoughts of weakness by replacing them with powerful thoughts of I AM.
Allen goes on to state, that wherever you are in life, you are there because of your thoughts. Should you change your thoughts, your environment must change as well.
He is an advocate of doing the inner work, in order that your outer world would be renewed.
He states:
A man's mind may be likened to a garden, which may be intelligently cultivated or allowed to run wild; but whether cultivated or neglected, it must, and will, bring forth.
It is important then, to cultivate the garden that is our mind, by planting right and true thoughts. Thoughts of beauty, love, and peace.
I have a statement I like to say to myself throughout my days, it is simply, I am a joy and blessing. I try to be a blessing wherever I am, and stating this helps me to focus in on being a blessing.
Further, Allen goes on to state that:
Every man is where he is by the law of his being; the thoughts which he has built into his character have brought him there, and in the arrangement of his life there is no element of chance, but all is the result of a law which cannot err.
You are where you are in life because of your thoughts entertained in the past. Tend to the garden that is your mind and watch your circumstances improve. According to James Allen, they have to improve, and they will improve, as you cultivate your mind.
If your mind is anything like mine, you have hundreds of thoughts each day that are negative, or bizarre, or just not helpful. The key is to dismiss those thoughts. Pay them no mind. And plant in the garden of your mind, good and pure thoughts.
Men do not attract what they want, but that which they are.
This is huge. In order to attract something, you have to be it first. That is why meditation and visualization are such potent tools for creating what you want out of life. You see, you attract what you are. If you want love, be love. If you want wealth, adopt a wealthy mindset. If you want to attract friends, act friendly. The process is simple. Work within, that which you would like to attract without.
Thought is the creative power and our actions often follow our thoughts. If we stand back and observe our thoughts, we can choose which thoughts to entertain or follow.
The take home message is this: You are the creator of your life and everything in it. Take responsibility for your life, and begin to cultivate the positive thoughts in your mind. Watch as your life improves. Better yet, pick up a copy of As A Man Thinketh on Amazon or at your local bookstore, you wont be disappointed.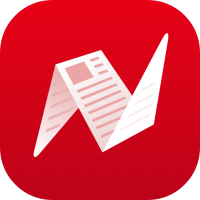 This is original content from NewsBreak's Creator Program. Join today to publish and share your own content.