The Artist's Way, by Julia Cameron, is a book on the spirituality of creativity. If you've never read it, or even heard of it, I highly recommend picking it up on Amazon, or at your local book store. In the pages of the book, Julia teaches one how to unblock, and let creativity, which is our natural state, flow.
There are also many quotes scattered throughout the pages, and I will share some of them here.
Why indeed must God be a noun? Why not a verb…the most active and dynamic of all? — Mary Daly
Because the book talks about spirituality, it uses the word God, but insists you can replace that word with a word of your choosing, including the Universe, or Higher Power. It matters not what you call it.
It matters what you do with it.
Julia Cameron recommends thinking of God like a form of spiritual electricity, and says, you do not have to understand electricity in order to use it.
One of Cameron's key points in the Artist's Way, is that the Creator encourages us, wants us, to be creative. Even that it is our original state, and when we aren't feeling creative, something is wrong.
To quote Julia Cameron:
If you think of the universe as a vast electrical sea in which you are immersed and from which you are formed, opening to your creativity changes you from something bobbing in that sea to a more fully functioning, more conscious, more cooperative part of that ecosystem.
Further, she states:
You are seeking to forge a creative alliance, artist-to-artist with the Great Creator.
In the first chapter Cameron lays down ten basic principles. They are:
Creativity is the natural order of life. Life is energy: pure creative energy.
There is an underlying, in-dwelling creative force infusing all of life- including ourselves.
When we open ourselves to our creativity, we open ourselves to the Creator's creativity within us and our lives.
We are, ourselves, creations. And we, in turn, are meant to continue creativity by being creative ourselves.
Creativity is God's gift to us. Using our creativity is our gift back to the God.
The refusal to be creative is self-will and is counter to our true nature.
When we open ourselves to exploring our creativity, we open ourselves to God: good orderly direction.
As we open our creative channel to the creator, many gentle but powerful changes are to be expected.
It is safe to open ourselves up to greater and greater creativity.
Our creative dreams and yearning come from a divine source. As we move toward our dreams, we move towards our divinity.
As far as what the rest of the book is about, Cameron unleashes two tools. One is called the morning pages, and the other is called the artist date. Both are critical in leading a life of greater creativity. Cameron has been doing the morning pages every morning, for over a decade. She stands by her method and talks about the unblocking that occurs after several weeks of writing the morning pages.
So what is the morning pages?
Each morning, when you wake up, set aside twenty minutes and a blank journal, and write three pages, stream of consciousness. This is important. You are writing whatever comes into your head. Think of it like a brain dump. You get all the ideas out of your head, and onto paper. You write until you fill up three pages, however long that takes you, then you stop.
You never read your morning pages from the other day. Cameron recommends not reading your morning pages for at least eight weeks. Just write three pages every morning, and then move on.
Don't worry about your writing being any good. Just get it out on the page. The morning pages aren't meant to look polished or fancy, just the opposite, really.
Of the morning pages Cameron states:
It is very difficult to complain about a situation morning after morning, month after month, without being moved to constructive action.
In this way, the morning pages can usher us into creative action.
The second tool Cameron unleashes is called the Artist Date.
So, what is an Artist Date?
"An artist date is a block of time, perhaps two hours weekly, especially set aside and committed to nurturing your creative consciousness, your inner artist."
A critical aspect of the artist date is that you go alone. Just you and your inner artist, on a date, for two hours. You could go bowling, or to a thrift store, or to watch a movie. Any of these things will do. It is just imperative that you set aside time each week for the artist date. And, do not let your artist date be infringed upon by the plans of others. You have to make a commitment to yourself. Keep your artist date to yourself.
Every child is an artist. The problem is how to remain an artist once he grows up. — Pablo Picasso
Along with the great advice within the book, Cameron, in the second chapter, gives 20 great Creative Affirmations. I've taken the time to list them below.
I am a channel for God's creativity, and my work comes to good.
My dreams come from God and God has the power to accomplish them.
As I create and listen, I will be led.
Creativity is the creator's will for me.
My creativity heals myself and others.
I am allowed to nurture my artist.
Through the use of a few simple tools, my creativity will flourish.
Through the use of my creativity, I serve God.
My creativity always leads me to truth and love.
My creativity leads me to forgiveness and self-forgiveness.
There is a divine plan of goodness for me.
There is a divine plan of goodness for my work.
As I listen to my creator within, I am led.
As I listen to my creativity I am led to my Creator.
I am willing to create.
I am willing to learn to let myself create.
I am willing to let God create through me.
I am willing to be of service through my creativity.
I am willing to experience my creative energy.
I am willing to use my creative talents.
These are affirmations that you, as a creator, can say to yourself, everyday. We all can benefit from saying these affirmations to ourselves.
An affirmation is a strong, positive statement that something is already so. — Shakti Gawain
Along with the morning pages, and the artist's date, and the affirmations, each week Cameron has you work on some projects throughout the week. The entire course takes place over twelve weeks, and requires seven to ten hours a week.
I found the Artist's Way several years ago. I usually keep the morning pages up for a few months, before falling away for a time. I recently started doing the morning pages again. Just as important, I believe, are the affirmations and declarations within the book.
If you have never read the Artist's Way, I highly, highly, recommend it. I don't make any money when you do. I just feel that you will greatly benefit from it. It has certainly blessed me over the years.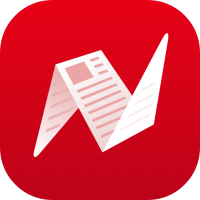 This is original content from NewsBreak's Creator Program. Join today to publish and share your own content.