A man who was 40-years-old was taken into custody early Friday morning after he allegedly engaged in harassment of his partner. According to police, he caused damage to her car by using a crowbar and led officers to chase him because he "did not need" their services.
Law Enforcement Officers were dispatched to 5300 block of East McKinney Street at approximately 10:52 a.m. after the girlfriend called 911 for the behavior of her partner. Once the girlfriend identified the partner, Denton Police realized that he had an active warrant for his arrest. The warrant stated that he had escaped from the custody of the Denton County Sheriffs Office.
As soon as officers started to head toward the man, he began walking away from them letting them know he did not have an emergency. The officers identified themselves and told the man he was to be placed into custody. That is when the on-foot pursuit began and the police chased after the suspect.
The officers were able to catch up with him and after a struggle, remand him into their custody. He was held on the previous warrant and a subsequent charge of evading arrest or detention, which was upped based on the suspect having a prior conviction for the similar charge in 2016.
The investigation is ongoing. Follow me for updated coverage on this law enforcement incident.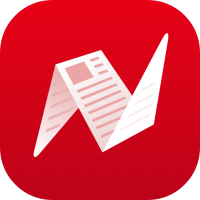 This is original content from NewsBreak's Creator Program. Join today to publish and share your own content. The worlds most independent newsroom.