There is one type of part 1 crime in Burbank that is significantly more popular than all other UCR crimes - theft. So far, in 2021, Burbank has topped out at over 1,317 reported incidents of theft. And the year isn't over yet.
Part 1 crimes in Burbank include murder, robbery and burglary, manslaughter, sex offenses, aggravated assault, motor vehicle theft, and arson. In Burbank this year amongst the more serious crimes were two murders, seven reported instances of rape, and 92 aggravated assaults. This data shows Burbank to be a veritably safer locale than Los Angeles which reported 32 homicides in 2021 for the month of September alone.
While these statistics are lower than Los Angeles, Burbank residents can still take measures to decrease their risk of being one of the many theft statistics in the city.
One of the easiest and most affordable ways to prevent theft is to make sure to close the blinds and/or curtains in your home so thieves can't take an inventory of your belongings by peering through your windows. Particularly at this time of year when the sun begins to set earlier in the day, it's easy to forget to close curtains. An easy fix for this is to check in once per week to see what time the sun sets and set an alarm on your phone to remind you to protect your home from potential theft.
Additionally, Burbank residents can consider looking for vulnerable spots on their property and making sure to add additional locks, landscaping, or fences to make a property less enticing to thieves. Double key deadbolts, motion-sensitive lighting, and reinforced windows are also effective ways to make it difficult for a person to get into your home. If you choose to employ a home security service like ADT or Frontpoint, make sure to display the sign in front of your home to provide an additional deterrent for people who might be thinking of breaking in.
With over 1,300 thefts in 2021, it is not unlikely that a thief has cased your home in Burbank recently. Make sure to take preventative measures so as to safeguard against the threat of another person absconding with your belongings. While these measures don't guarantee that your home will not be breached, they definitely do help make your Burbank home safer and more secure.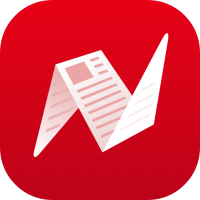 This is original content from NewsBreak's Creator Program. Join today to publish and share your own content.