It's tough out there for home buyers, folks. And in Burbank, it's tougher than most places. Since the beginning of the Covid-19 pandemic, the Burbank housing market has spiraled out of control for most home buyers. Homes are becoming more and more expensive and, even worse, the market is becoming more and more competitive. Here is a short insight into today's Burbank housing market (data from Redfin).
We all know living in Burbank is expensive. But, do you know you have to be a millionaire to own a home here? The median sales price for homes in Burbank just soared over one million dollars ($1,020,000 to be exact). And that's the median price. It's a sale price that is more than 18% above the price at this time last year.
It's not only expensive, it's fast. Homes are now averaging 29 total days on the market, down 14.7% year over year. This means if you're thinking of buying a house in Burbank, you need to come in with a solid offer as quickly as possible. With a 105.2% sale to list price, you should also consider coming in over asking…with a cash offer if possible.
All of this information has caused Redfin to give Burbank a Redfin Compete Score of 71 out of 100 - very competitive in the world of housing markets.
Average homes are selling at around 5% over the asking price and "hot homes" are selling at around 10% above the asking price. So, if you're planning to buy that million dollar home, you'd better have an extra $100,000 laying around so you make sure you get what you want. And with most homes receiving multiple offers without contingencies, you might want to make it an extra $125,000.
Burbank is a great place to raise a family because of its highly rated public schools, its low crime rate, and its proximity to all the amenities that Los Angeles proper can provide. But, is it worth it to buy into the neighborhood? That is completely up to you. And your pocketbook.
Burbank is an awesome place to live, but it's also expensive. And in today's real estate market, it can take a little competitiveness and a good chunk of dough to get in. Best of luck to those looking to purchase in the area.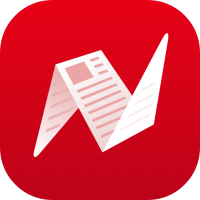 This is original content from NewsBreak's Creator Program. Join today to publish and share your own content.