We're in a global pandemic, folks. And one of the best (and worst) ways to cope with all of the mental and emotional baggage of today's climate is sitting at a bar stool commiserating over a good IPA. Luckily, Burbank has no shortage of fantastic beer joints. And we just got a new one. And I, for one, will be there sampling everything on tap.
Finney's Crafthouse opened recently on Palm Avenue in downtown Burbank and I recently sidled up to the bar. It's a great addition to the downtown scene. And it makes for an enjoyable Sunday afternoon destination for folks who love a good brew.
Finney's has thirty different craft beers on tap. Some were familiar to me, but there were a few I had never tried (and I've tried a lot of beers in my time). I grabbed a bar stool and ordered a Finney's Mosaic IPA. When in Rome, I thought. It was absolutely what I wanted on a hot Burbank day. It was a little fruitier than I would have normally ordered, but the hops balanced out the fruit in a way that rivaled Derrick Henry's fantasy score last week.
My bartender was attentive and relaxed and I ordered bacon deviled eggs and some Yuzu buffalo wings. It was just nice to be back at a bar. This may say a lot about me, but it felt like home. I chatted with a few of the guys sitting nearby, took a deep breath, and ordered a second beer. It was going to be a good afternoon.
I must say that the food at Finney's Crafthouse was, in my opinion, fantastic. The deviled eggs had candied bacon and a spicy sriracha sauce that went perfectly with my beer (and probably made me want to drink more of it - sneaky, Finney's). And my wings were perfectly cooked, spicy, and had just a little bit more interesting of a flavor profile than your average buffalo wing. I was happy and full and I had forgotten my weekly woes.
So, does Burbank need yet another beer joint? In my opinion, absolutely. If there are other people like me who like to take a load off on a weekend with a craft beer and some wings, the more the merrier. It's been a tough year. Let's eat some friend food and drink some tasty beverages.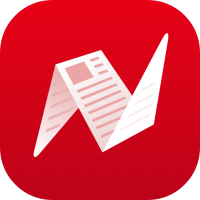 This is original content from NewsBreak's Creator Program. Join today to publish and share your own content.