As I drove around Burbank this weekend, I passed zombie-filled front yards, eight-foot skeletons, and an assortment of air-filled ghosts, goblins, and witches. I couldn't help but roll my eyes. Burbank residents, if you haven't noticed, it's not even October yet. Halloween is a very long time away.
My curiosity drove me to check out a few neighboring cities to see if their yards were junked up with plastic graves and rotting pumpkins. Nope. I drove around the increasingly valuable Toluca Lake homes south of Riverside Drive. No dangling skeletons on their doorsteps. I perused the front yards of Chevy Chase Drive in Glendale just east of The Americana. Nope. No orange pumpkin lights junking up driveways over there.
So, what gives, Burbank? Why do we need to needlessly murder our green lawns in favor of celebrating a holiday that is almost two months away? A holiday that consists of nothing more than a costume and some candy gets more lawn time than Christmas and Hanukkah? It seems we don't quite have our priorities straight.
My kids are confused. Every time they see a new Party City monstrosity cluttering a neighbor's hard, they ask, "Daddy, is it almost time to go trick or treating?" No, kids. Our neighbors have no patience and choose to ignore the entire month of September and thirty days of October in hopes of willing the holiday to come sooner.
The simple explanation I can give for the gregarious display of premature holiday crapola is that Americans (and Burbank residents) can't sit still. From birth, we will the future to happen sooner. We want the next new and exciting thing. And then, the next one. And the next one. Not only does this rob us of enjoying the present, but it also ticks off our neighbors who don't want to kick zombie hands out of the way when they're trying to walk the dog.
Sure, you're all trying to cheer each other up during a global pandemic when we're all tired and over it. I get it. But, how's about enjoying the present instead? Maybe, just maybe, if we all just chill out for a hot second, we can be present in the moment, we can let our kids chill out for the first month of school, and we can let our lawns grow in peace.
Follow me to see more articles like this.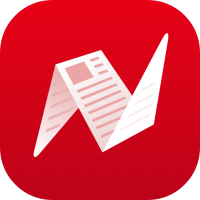 ...
This is original content from NewsBreak's Creator Program. Join today to publish and share your own content.