If you are a parent or music lover in the Burbank area, The Music Junction on Burbank Boulevard is a fantastic place to hone your craft. The music school held their well-attended virtual recital this weekend and it was both positively supportive and impressive. This is a place for children and adults to appreciate and learn music.
The Music Junction's virtual recital was as diverse as it could get. Ages ranged from tiny tots not even able to touch the ground from the piano stool to adults picking up a new hobby. The instruments ranged as well. Students sang, played guitar, strummed ukuleles, and played everything from Hot Cross Buns to complex classical pieces on the piano. All the while, the students' teachers gazed on lovingly from their Zoom boxes and applauded enthusiastically.
Burbank's only five-star music school, The Music Junction, offers classes for in-person and virtual education in singing, violin, ukulele, drums, piano, and guitar. With almost twenty rigorously trained instructors and over one hundred students, the school is well established in the Burbank community. And, despite a difficult year due to Covid-19 closures, it has continued to thrive.
Potentially, it is the small-town attention to detail with a high large-city bar for education that makes The Music Junction so popular and successful in the Burbank community. When students walk through the doors of the unassuming brick building on Burbank Boulevard near Buena Vista street, they are greeted with a cheery waiting room filled with artistic murals and instruments. For parents waiting for their children, it's a welcome surprise.
Beyond the waiting room, smaller practice rooms are clumped together where students can work privately with their instructors on their instruments of choice. While sounds can be heard in the waiting room, each practice space is sound proofed in such a way that it isn't overwhelming. Best of all, lessons at The Music Junction in Burbank are very affordable.
Private music lessons start at $179 per month for weekly 30-minute and $349 per month for weekly 60-minute one-on-one sessions with a dedicated teacher. This includes performance opportunities and scheduled make up lessons if necessary. And, to boot, their founder even has a free weekly singing lesson on Zoom.
All in all, this weekend's recital performed by the students of The Music Junction in Burbank was a breath of fresh air (and sounds) in a world where music is a welcome and soothing distraction.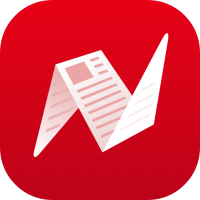 This is original content from NewsBreak's Creator Program. Join today to publish and share your own content.