I have a three-year-old who is perhaps the most enthusiastic being on the planet. While he is sometimes maddening, he also more often is enlightening. See, my kid hasn't learned yet about rationalizing his own behavior, weighing the pros and cons of his time ROI, or talking himself out of something because he wants to stave off disappointment. My kid gets things done.
I spent some time observing my kid this weekend in his activities and I realized that we potentially have a lot to learn from preschoolers about productivity. While they aren't yet acquiring companies or writing New York Times Bestsellers, they do a few things that we all could learn from in our grown-up day-to-day lives.
Here are seven things kids can teach us about productivity.
They stop when they lose interest
When my kid is done with legos, he's done with legos. He immediately drops everything and moves on to another activity. While there is some merit in being able to work through distraction, there is also merit in knowing when you're no longer being entertained or productive. When I'm writing and I lose interest, I pause, do something else, and come back to my activity refreshed. Sometimes the key to productivity is knowing when to drop the lego.
They ask why
"Put your cars back in the cabinet, please." I brace for the impact of the inevitable followup question. "Why?" Somehow, as we grow up, we forget about asking the very important question of why. The justification behind every single action can be questioned and examined. Why? Exactly. Because there just might be a more efficient solution. In the case of the cars, we left them out because we came back to play with them after dinner.
They focus
When my kid is playing with his cars, he rarely answers questions. He hears me, but he is usually so focused on rotating wheels and checking out plastic engines that he doesn't look away, he doesn't get mentally distracted, and he often doesn't remember to even use the restroom until it's the last minute. Obviously, focus is the key to productivity. Do you know what the key to focus is? Not getting distracted. It's a big old productivity-focus-distraction-free loop.
They only do what is essential
When my kid is tasked with eating vegetables at tthe kitchen table, he wants to know exactly how many asparagus spears will get him closer to watching Octonauts. The same goes for any other task. Kids don't often try to do more because they think they should or because they're trying to impress other people. They do what they need to do and then move on in a timely manner.
They don't second guess things
No kid I know of has ever questioned whether it was the right move to put the Spiderman on the table rather than on the floor. It's not a high-stakes decision, so they let things like that go. As adults, we can tend to put more weight on everyday decisions than they deserve. This stresses us out and saps our energy from the things we do need to pay attention to. Kids know the world won't end if Spiderman ends up on the floor. And chances are, your world will stay just as intact no matter what decision you make as well.
They color the dog blue
My kid comes up with some crazy artistic choices. Not only does he color dogs blue, but he also names his stuffed duck Ozkin, he turns cardboard boxes into forts, and he uses kitchen tongs as his "super grabber hand" which he proclaims has super powers. The point is, he doesn't conform to what has already been done. Why can't a dog be blue? Why can't we create new names and repurpose old objects? How does this apply to grownups? Productive adults think outside the box to solve problems as creatively as possible.
They think more about what they're doing than how they look while they're doing it
I'm not quite sure at what point kids begin to become aware of what other kids think of them, but I do know that three-year-olds give no effs about their reputation or about perfecting their physical appearance. Because of this, they get more done for sure. No preschooler stops swinging to fix their hair and no adult should let anyone else's judgment derail them from achieving their vision. We all look better when we're getting more done, anyway.
Final thoughts
Sometimes I believe that the world educates the creativity and the really great instincts out of our children. Children get things done mostly because they don't get in their own way. They don't worry about what they look like, they don't second guess themselves, and they focus on the task at hand. They make sure that what they're doing is essential by asking why and by stopping doing tasks that are unproductive. And, most importantly, they think outside the box.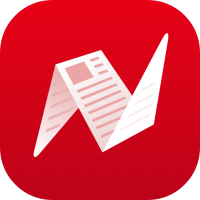 This is original content from NewsBreak's Creator Program. Join today to publish and share your own content.