The Burbank International Film Festival will launch its 2021 festivities on September 9th in downtown Burbank. The film festival which celebrates its 10th anniversary this year will return to in-person screenings at the Burbank AMC 16 Theatres in the heart of the town.
The opening night festivities will take place starting at 8pm at Gordon Biersch Brewery & Restaurant and films will screen throughout the weekend until the award ceremony on September 12th. This year, the festival will honor all the whole Bridges Family - Lloyd, Beau, Jeff, Jordan, and Emily as well as over 30 different awards for categories like best dramatic feature film, best comedic short film, best screenplay, and even audience-nominated awards.
It's usually an interesting conglomeration of marginally recognizable celebrities, Burbank residents, and random independent filmmakers in the small town-feeling popcorn-scented Burbank movie theatres. Unlike most film festivals around the world, the Burbank International Film Festival is close enough to Los Angeles for the more well-known to show up, but it's also very unlikely.
Like flying out of the Burbank airport, attending the Burbank International Film Festival is less crowded than LA Film Festival, but it's also less exciting. Because the festival is so close to Los Angeles (and thus, within the realm of potential distribution money), the films are usually pretty fantastic.
There is always a healthy helping of twisty horror films, an assortment of artsy fartsy foreign films, and a few really good programs of shorts. Screenings are held Thursday through Sunday with the closing night dinner and awards gala on Sunday at the Burbank Marriott Convention Center. The other great thing about the awards show is that tickets for all of these events are available online. Here's the link to buy tickets.
If you want to attend the awards gala, though, make sure to bring along your Covid-19 vaccination card or a negative Covid-19 test result within 72 hours of the event. Attendees will not be permitted into the awards gala without proof. (Shout out to the film festival for keeping its filmmakers safe).
So, if you're in the Burbank area and are a film buff, head on over to the Burbank International Film Festival. The films won't disappoint. And you never know, you might luck out and see a celebrity or two in the Burbank AMC popcorn line.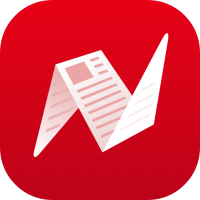 This is original content from NewsBreak's Creator Program. Join today to publish and share your own content.