The Ugly Mug Coffee Shop in Burbank has become a community staple. Over the past few years that it has been open, the shop has not only served as a meeting locale for Burbank residents, but it has also become heavily involved in fundraising for schools in the Burbank area. It's family-owned, charming, and they now have "pumpkin spice everything."
It doesn't feel like fall in Burbank today. The sun is beating down to the tune of a not-so-cool 88 degrees. But we all know what goes with the fall months, regardless of the temperature - pumpkin spice. Somehow Americans have become obsessed with pumpkin spice. And the Ugly Mug Coffee Shop is no different.
Today is The Ugly Mug's official first day of offering, according to their Instagram, "pumpkin spice and everything nice." The neighborhood-friendly coffee shop features all the trappings of a good java locale - lattes, different types of brews, a case full of scones and muffins, and every kind of milk imaginable. While The Ugly Mug's different flavorings tend to taste a little chemical-y and sugary to me, their pumpkin spice offerings are a pleasant departure.
I stopped by today to nab a pumpkin spice latte and perused the wares for sale in the shop while I waited. The Ugly Mug has turned into a bit more of a gift shop than a coffee shop during Covid (where they have moved all tables outside and shifted their inside space to retail. There were small boxes of candies, coffee flavoring, pumpkins and scarecrows, tote bags, soaps, and everything else you could possibly imagine. It was as if fall had upchucked all over their shelves. Tchotchke, I thought. Adorable seasonally festive tchotchke.
I grabbed my pumpkin spice latte and headed out into the sweltering Burbank sun. It was tasty, perfectly spiced, and not too sweet. It was a pleasant surprise. I decided to sit for a few moments at a table on Burbank Boulevard and watch the cars drive by. I took another sip. Fall in Burbank tasted good.
If you're in the market for anything pumpkin spice (or any tchotchke), head over to The Ugly Mug. Make sure to grab a credit card before you go - they don't take cash. And with your purchase, you can feel good about supporting local businesses who support local schools.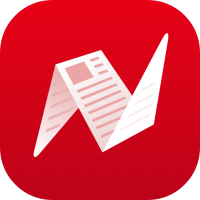 This is original content from NewsBreak's Creator Program. Join today to publish and share your own content.