The Baked Bear in the Burbank Empire Center is a fantastic place for an end-of-summer treat. My son and I visited the newly-refurbished Empire Center courtyard yesterday and happened upon the little ice cream sandwich shop on the back side of the row of shops. Boy, were we glad we found it.
It turns out, The Baked Bear specializes in ice cream sandwiches. Huge ice cream sandwiches. Like, massive ice cream sandwiches. As it stated on the menu, ice cream sandwich assembly in this Burbank establishment happens in four steps. First, you choose your top and bottom - this can be any mixture of cookies or brownies in their clean and colorful cases. I chose two sprinkle cookies and my kid chose one brownie and one cookie they called the "Cookie Monster."
The second step in the ice cream sandwich assembly process is the ice cream flavor selection. The Baked Bear has all of the tried and true flavors along with a few other fun and interesting concoctions including blackberry crumble and espresso bean (they even have some gluten free options). I selected cookies and cream and my partner in crime chose something called "bear batter." The third step of our sandwich assembly consisted of…you guessed it - toppings. Sprinkles, duh.
The fourth step of the sandwich assembly is just plain odd. You can get your ice cream sandwich hot pressed. Yes, like a panini. Neither of us was brave enough to give that a try, but it's definitely an interesting idea. After paying for our (absolutely reasonably priced) confections, we headed outside into the warm Burbank afternoon to enjoy our sugar rush.
The Baked Bear has small tables and chairs set up outside the shop where patrons can watch passersby and gnosh their treats. We took a load off and enjoyed. The ice cream and cookies were really fantastic. They were rich, almost but not quite too sweet, and the cookies were perfectly crunchy. I couldn't have asked for a better ice cream sandwich. Just, maybe a smaller one.
Since the recent refurbishing of the Burbank Empire Center, families have begun to congregate around its bright green astroturf, large televisions, beautifully lit open courtyard, and bustling restaurants and shops. It's a really lovely place to spend an afternoon or an evening. And, if you happen to fancy an ice cream sandwich as a treat, I highly recommend you check out The Baked Bear. Just consider sharing one with a friend.
Follow me to see more articles like this.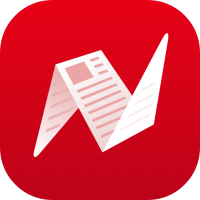 ...
This is original content from NewsBreak's Creator Program. Join today to publish and share your own content.