Today, I took my son to the Kids Club at The Americana in Glendale. It was adorable. From 10 am - 11 am, parents and young children spread out around the grassy knoll at the popular outdoor mall to experience a kid-friendly show complete with storytelling and music. All attendees were respectful and socially distanced and it was a sunnily perfect day in Glendale.
The Kids Club is a regularly occurring event at The Americana - you can check out future dates on their website - and it's a good excuse to get out and about, do a little shopping, and get some fresh air. The show is performed in front of the glorious central fountain (that is, I think, timed to the music playing in the courtyard) and the show was silly, fast-paced, and appropriate for all ages (younger kids giggled and older kids groaned at silly jokes.)
While the show itself wasn't the most exciting thing in the world, it did add to the full-out charm that is The Americana in Glendale. After the show, my son and I headed over to the trolley which provides free rides around the outside of the main courtyard of the outdoor mall. Again, it's not the most exciting (or long) ride, but it is definitely an entertaining venture for young folks under the age of five. After being dropped off at the other side of the Glendale mall, we hopped off and right into Sugarfina.
Of all the candy stores in the world, Sugarfina is by far my personal favorite. Its candies are delectable and they offer an excitingly diverse selection. We chose peach Bellini dummies and rose water infused hard candies and headed out. (Note that these exotic candy flavors don't come cheap - our two small boxes ran us over $17.) We strolled through the Barnes and Noble on the way back to the parking garage and watched the fountain splash too Frank Sinatra.
All in all, it was a lovely little trek out for dad and son in Glendale. The Kids Club show itself isn't quite worth the inevitable fight for parking, but the Americana experience as a whole is definitely worth it. The Americana is a great place to get out and let your kids have a short adventure. Check out the mall's website for upcoming events including upcoming holiday celebrations. It's one of the picturesque outdoor malls in the Los Angeles area that provides a sunny palate cleanser from everyday life.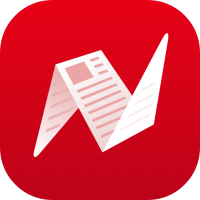 This is original content from NewsBreak's Creator Program. Join today to publish and share your own content.