My son and I were strolling down Hollywood Way in Burbank this Sunday in a quest to battle the crowd at Porto's on Magnolia when we happened upon a kid-friendly car show at Burbank's Detail Garage. A group of men had gathered on the sidewalk surrounded by a plethora of assorted open-hooded exotic vehicles and my kid couldn't resist running toward them. I'm not a car guy, but any idiot could tell these cars were not your run-of-the-mill vehicles. My son, on the other hand, is a car guy. And he was thrilled by the spectacle.
We stepped off the sidewalk into the parking lot of Burbank's popular detail garage and were met with friendly faces, doughnuts and coffee, and a lot full of really fantastic motor specimens. My son walked up and down the rows checking out the engines while I asked a nearby gentleman about the festivities.
This friendly gent told me that this spectacle is a regular occurrence - on the last Sunday of every month - and that there were even more exciting activities for my son inside the Burbank establishment. I was immediately in. We headed in the front doors and lo and behold - a Hot Wheels racing track, hundreds of Hot Wheels cars, and an employee dressed in pit crew gear running races for the kids surrounding the track.
My kid was in now, too. He thoughtfully chose a car resembling a Trans Am (again, I'm not a car guy, so it might not have been), handed it to the employee, and entered it into the race. The first car to reach three wins down the six-lane race track won a small prize. The kids were thrilled and the parents were amused by the temporary entertainment.
It turns out, Hot Wheels Race Track is a pop-up event company that creates racing experiences all over Burbank and the surrounding Los Angeles area. An employee told me they do private parties for kids and adults (perhaps the experience is much more exciting when you're not stone cold sober). It was adorable, simple, and fun.
My kid played a while, won a coupon for a free small Slurpee from 7-11, and we headed out on our merry way. The moral of the story is that Burbank has a plethora of fun and exciting events if you're willing to step off the beaten path, take a few moments, and explore.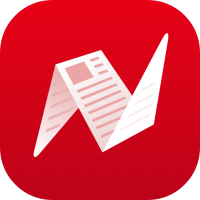 This is original content from NewsBreak's Creator Program. Join today to publish and share your own content.