Hickory, North Carolina is home to one of the most adorably charming aviation museums I have ever happened upon. My son and I, during a week of visiting family, happened upon the museum after searching for things to do in the area. We were both surprised and delighted by what we found.
Hickory's aviation museum is nestled behind its small out-of-the-way regional airport in the rolling green hills of central North Carolina. If you weren't headed there, you would definitely miss it. However, it's worth the search. Our small party trekked through the quiet halls of the airport to a one-room indoor museum that opened up to a sizable outdoor collection of airplanes and helicopters. It's an aviation enthusiast's dream.
The museum is a 501(c)(3) Non-Profit Organization that is free to peruse (donations are encouraged) and is manned by friendly, helpful, and enthusiastic volunteer former Air Force and aviation lovers. We were the only party the entire time we were at the museum and we were welcomed (in the great tradition of the South) as if we were being ushered into someone's living room.
The outdoor portion of the museum is definitely the highlight of the experience. I lifted my son to touch the pointy nose of a U.S. Air Force fighter plane, we oohed and aahed over a plane with folded wings (my son called it a "Transformer Plane") that had a propeller in the front and a jet engine in the back, and a gracious gentleman led us through the fascinating interior of another plane whose mission was to seek out submarines.
The outdoor area featured around 15 planes and helicopters of all types. Unlike most aviation museums, we were free to roam around the formerly airborne vehicles, touch propellers, and run our fingers over the signatures of the brave men and women who piloted them. It was truly an interactive experience that was fun for all ages, but still respectful of the history it portrayed.
We signed the guest book and walked inside from the sweltering Hickory heat. Again, we were greeted by fantastic folks who were willing to answer all of our questions and guide us through our experience. I felt like we had received the equivalent of what would otherwise be an extremely pricey private tour. For free. I realized we had found one of the hidden gems of Hickory.
The Hickory Aviation Museum is a treat for young and old and I'm truly grateful we found it. Here's hoping you all have the opportunity to enjoy it some time as well.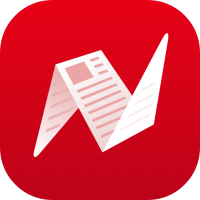 This is original content from NewsBreak's Creator Program. Join today to publish and share your own content.