I recently made an appointment to join a friend for lunch at Burbank's new Sweetgreen location on Riverside Drive near Toluca Lake. I expected what I'd experienced at other Los Angeles locations of the popular healthy food restaurant - quickly assembled healthy food, Chipotle-style, in a sparse but clean atmosphere. I was definitely surprised by what I encountered.
A sign appeared on the door of the main entrance letting patrons know that they should expect to be filmed while they were in the restaurant and that by entering, patrons consent to the use of their image. Now, as a resident of Burbank, I am used to this kind of thing. Obviously, they were filming some sort of film or television show at this location, but had chosen to stay open for business. My lunch date and I were cool with that. We weren't cool with what we encountered when we entered.
We walked through the doors and a man with a large camera gave us a dirty look, rolled his eyes, and muttered an expletive under his breath. I looked around at the diners and workers. Were they open? Yes - I saw people making salads and patrons paying for their food. However, as we walked toward the back of the restaurant, I began to get the feeling we weren't welcome at all.
The rear of the restaurant was almost completely dark. We stood back a bitt from the counter and waited. Nothing. No greeting. No, "Hello, may I get your order." Nada. We were completely ignored. I looked over as a diner shifted tables away from a crew person filling up a table with equipment.
"Do you want to get out of here?" I asked? My friend nodded in agreement. We slid past the even more disgruntled person with the camera out into the hot Burbank afternoon and walked down the street to Priscilla's coffee shop. They were much more welcoming.
Let me tell you that I am all for production returning to Burbank after being shut down during the pandemic. But, if you're an establishment like Sweetgreen, particularly if you're new to the neighborhood, it's imperative that your staff and even the film crew be even more welcoming to patrons if the restaurant is open.
And, at the end of the day, as my mother always told me, a little kindness can go a long way. And it can keep your business.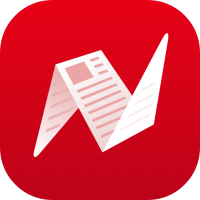 This is original content from NewsBreak's Creator Program. Join today to publish and share your own content.