The Los Angeles branch of the children's learning center, Discovery Cube, has definitely raised their game in 2021. Their newly renovated second floor area for exhibits, previously inhabited by series of nature-centric activities, is now transformed into a racetrack, a huge magnetic game of Mousetrap, and a gargantuan pit of fake dirt in which children can dig for dinosaur bones.
Discovery Cube in Los Angeles offers interactive science-based learning for children as young as two years old and up. The massive Los Angeles location has a rock climbing wall, a kid-sized grocery store, a life-sized trash truck from which children can sort trash, a working home where children can learn about energy and water usage, and an interactive area where children can learn about the science of hockey. They can even pretend to drive a life-sized zamboni.
The Los Angles locations new exhibits move the fun bar even higher. Our favorite activity involved building a car out of provided materials, experimenting with weighting it different ways, and launching it through different race tracks that wound around the beautifully lit and spacious second floor of "the cube." Four colored tracks kept kids experimenting and cheering on the Saturday afternoon of our visit.
Other new exhibits included a paper airplane-making station where children can fold one of three different planes, launch them from a spinning launcher, race through hoops, and crash into a cage. I watched as three boys squealed, raced their planes, and ran around the cage, competing to get their planes through as many hoops as possible. They were learning and they were having a blast.
Discovery Cube in Los Angeles is an affordable day trip. Tickets for adults are $15.95 for adults and $13.95 for children from the age of three to fifteen. Visitors wishing to buy an annual pass, though, can purchase a yearly membership for as low as $79 for an adult and a guest.
When we visited, the facility also felt very Covid-safe. All children and adults were wearing masks, there were numerous hand sanitizing stations throughout the facility, and I spotted two different employees cleaning exhibits after children moved on. The Los Angeles children's spot wasn't overcrowded and all of the visitors we encountered were mindful of personal space.
All in all, Discovery Cube in Los Angeles is a fantastic place to spend a day that is fun, safe, and educational.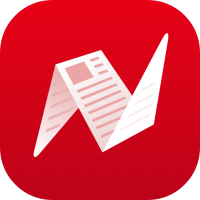 This is original content from NewsBreak's Creator Program. Join today to publish and share your own content.