Football season is upon us and I, for one, am beyond excited. My fantasy draft date is set, my Thursday and Sunday schedules are cleared for the fall, and I have officially paid for my first (stupidly expensive) month of Sunday Ticket. It's pigskin time, people.
When I want to watch football with other people, I love to go out to a local Burbank bar, pull up a bar stool, and soak up the energy around me. Here are my three favorite places to watch football in Burbank:
The Hollywood Way
The Hollywood Way is, by far, my favorite place to enjoy Sunday morning football in Burbank. They have a ridiculous amount of televisions, huge mimosas on special, and some really tasty smoked meat. I love to sit at the bar and talk fantasy with the sarcastic bartenders, and check my scores as I eat the pulled pork nachos and wings.
If you're shy about being around people these days, though, The Hollywood Way isn't the right place for you. Sunday mornings in particular can be crowded and loud. If you like that kind of thing, this bar is for you. (They do have outdoor seating, but you can't really see as many TVs.)
The Burbank Pub
I discovered The Burbank Pub a few years ago when it opened. It's a low-key alternative to the more rowdy Hollywood Way with significantly better food. The Burbank Pub doesn't have as many games playing, but their staff is accommodating and happy to change channels (if nobody else is watching).
The bar at the Burbank Pub isn't that large, but the great thing about this restaurant is the food. The pirate-themed bar definitely has a creative chef. Some of my favorites are the Thai salmon sandwich, the shrimp tacos, the deviled eggs, and the kalua pork plate.
Tony's Darts Away
My favorite thing about Tony's Darts Away in Burbank is the beer selection. Yes, they play the games. Yes, there are darts. But there is beer. The bar features California craft beers and rotates them on a regular basis. I love going in and trying a new beer every weekend. (And then having a few of my favorites after). The food isn't the best, but they have outdoor seating a great vibe.
Are you ready for some football? I sure am. And if you look closely, you'll find me at one of these bars in Burbank pretty much every Sunday. Checking my fantasy stats.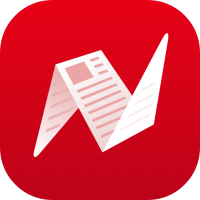 This is original content from NewsBreak's Creator Program. Join today to publish and share your own content.