Burbank Local 80 headquarters on Olive Avenue was the spot of a short visit from sitting governor Gavin Newsom this weekend on his campaign to not be ousted from office. The International Alliance of Theatrical Stage Employees welcomed him on Sunday when he stopped by Burbank to meet with campaign volunteers who hope to convince folks to keep him around. With the election less than a month away, Newsom has his work cut out for him.
September 14th will be one of the most important elections in recent California history as residents of the state choose between keeping Newsom in office and choosing one of the more than forty candidates running against him - a list that includes the likes of Kevin Kiley, John Cox, Kevin Faulconer, and yes, Caitlyn Jenner.
Critics of Newsom are furious about his handling of the global Covid-19 pandemic, they're angry about California wildfires that are devastating large swaths of the state, and they don't agree with his handling of California's homeless population.
In speeches throughout the state, Newsom has been letting voters know that his opponents are, in his words, "to the right of Donald Trump." Newsom has criticized, in particular, GOP candidate Larry Elder, saying that his politics are not what the state needs.
Newsom said, "This is the most consequential election you're going to have an opportunity to vote on," he continued, "we didn't defeat Trumpism -- it's still alive and well in the state of California. It's on the ballot Sept. 14."
Dr. Shirley N. Weber, the California Secretary of State, is in charge of overseeing recalls for state officers, including the office of the governor. This recall system, a part of California state law since 1911, requires a certain number of voters to sign a petition requesting the recall before it can be initiated.
The recall ballot will appear for voters in two parts. The first part will ask California voters if Newsom should be recalled from office and the second part lists all qualified candidates to replace the governor. Voters may also write in a candidate.
Newsom will continue to blanket the state, working to convince voters to let him keep his job. Burbank residents, even after Newsom's visit to the city this weekend, remain divided. We will all have to wait and see. But, most importantly, Burbank and all California residents, get out there and vote.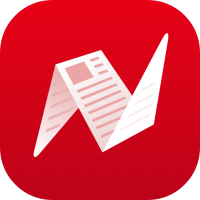 This is original content from NewsBreak's Creator Program. Join today to publish and share your own content.