Two hundred of the world's newest and funniest have descended on Burbank and have been creating laughs in the city since August 8th. This year marks the eighth annual Burbank Comedy Festival and its final week begins tonight at Flappers Comedy Club in Burbank. Past performers in the festival are comedy favorites Adam Carolla, Tom Segura, and Jeff Garlin.
Comedians this year are competing for a $2,500 prize in a hybrid live and virtual competition. The festival features shows, classes, and comedy panels of agents, casting directors, and working, touring stand-up comics. Classes include film and television acting, sketch comedy, building confidence, and introductions to the basics of comedy.
The Burbank Comedy Festival is hosted by Burbank nightlife staple Flappers Comedy Club. Flappers is the location where the seasoned pros and the newbies of comedy rub elbows. The great thing about the club is that you never know who will be in attendance both on the stage and off the stage. Burbank resident Jay Leno is a regular celebrity sighting and Flappers has also welcomed Carlos Mencia, Annie Lederman, and Dana Gould amongst many others.
Burbank comedy lovers can purchase tickets to the Burbank Comedy Festival on Flappers' website. Tickets for classes and shows run around $20-$25 per ticket. Flappers has multiple rooms that are set up for simultaneous comedy shows. They also offer a full drink and food menu inclusive of appetizers, sandwiches, pizzas, and entrees.
Because Burbank, the "media capital of the world," is the home to multiple different television networks and film production studios, many well-known comedians have taken up residence in the area. Comedy, in many Burbank circles, is the currency. And that is why Burbank is the perfect place to host a comedy festival.
Even if you are not an aspiring comedian the Burbank Comedy Festival is a fun place to spend an evening this week if you're planning a night out on the town. (Just remember to bring your Covid-19 vaccination card - Flappers requires proof of vaccination for each attendee alongside ID verification).
So, check out the website, book your tickets, and get ready to (hopefully) laugh, try a new class, or attend a panel. We all deserve to laugh a little these days. And, after all, you never know who will show up to a comedy festival in Burbank.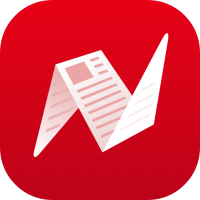 This is original content from NewsBreak's Creator Program. Join today to publish and share your own content.