When the Covid-19 pandemic began, I will be completely honest in admitting that I did not consider how a global pandemic would impact correctional facilities. I did not really dive deep into looking into these numbers until recently. And for those who haven't considered what this pandemic has been like for people who are incarcerated, particularly in Los Angeles facilities, I will break it down for you. It's bad.
According to the Los Angeles County Public Health website, cases of Covid-19 are soaring in multiple correctional facilities in Los Angeles County and surrounding areas. The Metropolitan Detention Center in downtown Los Angeles has reported 71 staff and 396 inmates who have tested positive for Covid-19. And, even more alarmingly, the Men's Central Jail, one of the oldest county jails in California, reported 369 positive cases of Covid-19 in staff, 924 positive cases amongst inmates, and 10 Covid-19-related deaths.
The Los Angeles County Department of Public Health lists a total of 19 correctional facilities in the area that have reported, "two or more laboratory-confirmed Covid-19 cases among detainees/Inmates or three or more laboratory-confirmed Covid-19 cases among staff." That is a lot of sickness amongst people who are unable to remove themselves from the situation.
People incarcerated in Los Angeles correctional and detention facilities often receive substandard medical care, are forced into crowded spaces, and, due to the way the prison system in America works, are exposed to a veritable rotating door of people with which they interact.
Additionally, according to information from The Marshall Project, a website featuring nonprofit journalism about criminal justice, Los Angeles prisons suspended visitation early in the pandemic, but have now resumed visitation, but with additional precautionary measures in place.
The Los Angeles County Sheriff's Department states on its website that they have enhanced cleaning and sanitation measures and are adhering to medical isolation protocols. It says, "The Sheriff's Department and CHS are dedicated to preventing the spread of Covid-19 in the jails. Keeping public safety in mind, and focusing on vulnerable populations., the Sheriff's Department has worked with its partners in the Superior Court, District Attorney's office, and Public Defender's Office to strategically reduce the population of the jail."
Unfortunately, though, there have been a significant number of Covid-19 cases amongst both inmates and staff in Los Angeles facilities thus far. Hopefully, the outlook will improve in the future.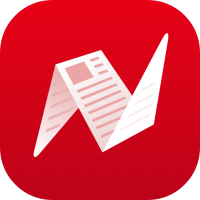 This is original content from NewsBreak's Creator Program. Join today to publish and share your own content.