When I worked for a company in Burbank I won't name, I was asked to facilitate a budget cut of 20%. "No problem," I remember saying, "Can I get some actuals from last year?" The COO was not remotely amused. "No, Michelle. You will never get actuals. Just figure out how to spend less money."
Now, I can (and could) do many things, but in a new position and without information, it was highly unlikely that I would effectively do my job. 20% of what? Even worse, this statement just plain made me feel… icky.
I began to think about why I felt so icky. I realized that it wasn't about being asked to do a task without information. It was about transparency. In some ways, I thought, If they don't trust me, why should I trust them? Why won't they show me a budget? What are they hiding? While they probably weren't hiding anything (they probably just were disorganized), that lack of transparency planted a seed of distrust in me that never went away.
As a Burbank entrepreneur who now runs my own business, I use this experience to remind myself what not to do.
Many businesses in Burbank are continuing their shift toward a more holistic approach in their processes. Gone are the days when a factory worker was only trained in attaching a specific part on an assembly line. Today's successful Burbank workplaces operate collaboratively, returning to Aristotle's principle that "the whole is greater than the sum of its parts."
But, while workplaces delegate tasks as group projects, employees collaborate in open workspaces, and platforms like Slack and Monday.com provide copious opportunities for communication, there is one factor still missing from many places of employment — "transparency."
Often, a lack of transparency in the workplace can garner some pretty bad press for a company. We see numerous stories in the news about workers' outrage over a lack of transparency at large companies, including Amazon and Google and smaller workplaces like McLaren Health Care.
Obviously, sharing all of a company's information is usually not entirely helpful or even permissible. However, there are a few easy ways to boost transparency in the workplace without sharing all of the company's information.
How to increase transparency in the workplace
Creating transparency in Burbank offices doesn't necessarily mean sharing everyone's salaries and airing all dirty laundry for the scrutiny of all employees. Increased, transparency in the workplace can provide a reason and a context behind employees' daily tasks. There are two simple ways to help employees feel more informed and valuable.
Defining the "why" as it relates to the company
Increasing transparency in the workplace can begin with employers making the reasons behind processes readily understood. It is particularly important to provide a reason behind unsavory tasks. If an employee understands that a difficult part of their jobs is an imperative part of upholding the company's processes, it becomes easier to accomplish an assigned task.
Rather than a simple, "We need to cut our budget by 10%," a manager is seen as significantly more transparent if they add, "Because we saw a 15% decrease in purchases last quarter and are expecting the same in the next."
Similarly, any company with a solid mission and vision statement that can relate a worker's tasks back to the company's "why" can help provide insight into an employee's processes. For instance, Southwest Airlines has the brilliant vision statement, "To be the world's most loved, most efficient, and most profitable airline."
An employee in Burbankwho might be researching throughput rates, compiling expense reports, or fielding customer service calls might be encouraged by being reminded of how their job fits into the company's overall vision. In short, when workers see themselves as an important piece of the overall puzzle, they have a greater understanding of their place and potentially a greater resolve to do their best.
Adding humanity to workflow
A second way to increase perceived transparency as Burbank workers return to the office is to help workers understand their place in the network of the company's processes. Some work-related tasks can seem to exist in a bubble if the task at hand isn't specifically designated as collaborative. However, helping a worker understand how their job affects other parts of the company can provide accountability and ownership as well as transparency.
An employee who receives data from another department completes a task, and then passes their product on to another department could lose track of their place in the overall workflow of the company. When Sarah understands that the data she uses to complete her purchase order was compiled by projections made by John and the products will be received by Theon, she receives clarity on her role in the company's processes.
Often, managers overlook this kind of communication. A manager can simply send a set of action items alongside a few attachments without any context. Tasks become less and less connected to other humans. It becomes easy for an employee to disassociate from the humanity of their coworkers and begin to see their company as an emotionless entity rather than a collection of hardworking and fallible individuals.
The more an employee can attach a name and a personality to a department and a task, the more they will feel they understand the workings of their company. While it isn't reasonable to ask companies to share all information with employees, it is helpful to let people know as much about their jobs as possible. This information will engender trust, inspire employees to take personal responsibility for tasks, and potentially boost employees' happiness.
Why create transparency in the workplace?
It seems like it would be easier not to share sometimes, right? The fewer people know, the fewer questions they will ask. We have all heard this saying before. However, the more people know, the more likely they will be to work together, solve problems, and motivate each other. The pros of sharing information in the workplace often outweigh the cons.
Transparency makes employees happy
If a Burbank employee believes in the company's mission and vision, knowing their part of the process of making that happen can be a great motivation for increased productivity and passionate engagement.
Even the simple act of taking the time to communicate with an employee the importance of their part in the company's day-to-day activities can be motivating. People want to feel needed. And when they understand how their job fits into the overall picture of the company, they feel important (because they are!).
According to an article on GlassDoor, Rob DeLuca of Bamboo HR says, "Workplace transparency creates trust between employers and employees, helps improve morale and lowers job-related stress." When people feel that they are "in the know" in their company and when they trust their employers, they worry less because they know more. Transparency opens the lines of communication and, thus, improves overall morale.
Transparency can boost efficiency
When employees have a good understanding of the inner workings of a company and their place in it, they might be able to create more efficient ways of getting things done. And if they are familiar with the other individuals with whom they are working, they can head off problems before they surface for managers.
For instance, let's say it is Gina's job to send customer leads to her supervisor Mario. On the one hand, she could do just that. However, if she knows that after she sends those leads to Mario, he delegates them to Employee A, B, and C for follow-up calls, when sending over her leads, she might let Mario know that Sally-the-customer went to Employee B's alma mater. This simple bit of information could result in an additional sale.
Employees who are engaged and invested in the company's success will usually find ways to improve efficiency in their everyday activities. Engaged employees who work in an environment that supports transparency and collaboration will feel comfortable sharing their ideas which will, in turn, improve efficiency when implemented.
The takeaway
Yes, more information invites more questions, but it also provides the opportunity for more solutions. As workers in Burbank return to the workplace, they can choose to be more or less communicative with their employees. In most cases, the more transparent, the better.
I have since left the Burbank job where I felt the lack of transparency. Was that a factor for why I turned in my resignation? Yes — a little bit. When companies trust their leaders and their employees, they, in turn, trust the companies they work for.
Transparency in the workplace engenders engaged and happy employees who can use their enthusiasm to boost productivity and efficiency. If employers take the time to define workers' why as it relates to the company and add a bit of humanity and explanation to delegated tasks, they can create a more transparent, effective, and pleasant return to work.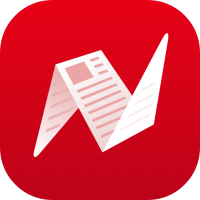 This is original content from NewsBreak's Creator Program. Join today to publish and share your own content.