All Burbank teachers are influencers. Whether they're in front of a middle school classroom at Luther Burbank Middle School teaching algebra or in front of a dance studio at Garri Dance Studio in Burbank teaching pliés, teachers have a massive impact on the students they instruct. They are potentially the most influential people in an individual's life. But the most important thing they teach probably isn't what you think.
A recent study in the University of Chicago Journal of Political Economy reveals, "Teachers affect a variety of student outcomes through their influence on both cognitive and noncognitive skill." The study goes on to say that, while it is important that teachers instruct their students in whatever subject they're teaching, it's more important that they instruct them in what we would call the "softer skills" of life. 
Through studying 570,000 kids in North Carolina schools, the author of the study, C. Kirabo Jackson, found that teaching students how to cope with today's world is more important than teaching them math or dance. Youki Terada says in Edutopia that this study found that teachers have almost twice as much impact on students' noncognitive skills, "which include motivation and the ability to adapt to new situations, as well as self-regulation."
In short, Burbank teachers teach more than just their subjects. And the things that can't be demonstrated in a standardized test or on a stage are much more important. 
Teachers shape young people's lives. Oftentimes much more than the young people's parents. According to the Association for Supervision and Curriculum Development, "During the school year, children generally spend more time interacting with their teachers than with their parents." 
Burbank teachers are important and influential. While most teachers don't take their jobs lightly, the climate of today's youth is changing rapidly. Young people today struggle with anxiety, social phobias, depression, and the mounting pressure by society and social media to be a consistently ideal version of themselves. 
According to the Youth Mental Health First Aid website, "One in five youth will experience a mental health challenge at some point during their life. 17.1 million youth under the age of 18 have or have had a psychiatric disorder — more than the number of children with cancer, diabetes, and AIDS combined." And educators are on the front lines of this mental health crisis. 
Teachers are quite literally shaping the future of an increasingly complex population of malleable young people. And many of them are underpaid, overworked, and just plain exhausted. In America, according to Business Insider, the average salary for a teacher is $60,477, and starting salaries are often below $40,000. 
So, how do we support our Burbank educators who are working hard to support our young folks' development? First of all, you can visit https://burbankteachers.org to learn more. And according to DonorsChoose.org, writer Stephen Burke lists different ways to support public school teachers in America. 
Volunteer at a Burbank school. You can search the internet to get an idea of how to get started. Volunteering not only gives you an insider view of what is going on in our classrooms, but you can also talk about your career, do some one-on-one tutoring, or even work in the school library. 
Attend a Burbank school board meeting. If you are a voting citizen, you can learn more about what propositions support your teachers so that you can be an educated voter in your upcoming elections to help support teachers in your area. 
Adopt a local teacher. Support the teachers who support our students. Make the choice to send encouraging notes, goodies, or resources to one of the teachers in your neighborhood. 
Donate to a Burbank school's project. So many classrooms do not have the funding to support the projects they would like to do. You can choose to donate your time or money to a local school to buy everything from a rug to sit on for reading activities to supplies for science projects. 
The takeaway
Teachers in Burbank don't just teach reading, math, and science. They teach our young people how to cope with the world. They teach resilience, social skills, motivation, self-regulation, and how to navigate an increasingly more complicated world. 
Education is one of the most important and one of the toughest jobs out there. As students' struggles with mental health continue to increase, I move that those of us not on the front lines of the classroom do as much as possible to support the mental health of those who are.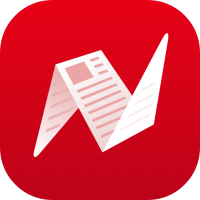 This is original content from NewsBreak's Creator Program. Join today to publish and share your own content.