I was highly skeptical. Flappers Comedy Club in downtown Burbank advertises a kid-friendly comedy show called Two Milk Minimum, but I wasn't so sure they meant all kids. But, I decided to brave the show in the middle of a hot summer day with two rowdy three-year-olds and I was more than pleasantly surprised. Two Milk Minimum was adorable.
We arrived, kids in tow, to Burbank's well-known comedy venue and showed our ticket codes. Now, I'm used to sauntering in around 10 pm in a sensible pair of stilettos and grabbing a dirty martini to see some raunchy stand up comedy. This time, my sneakers squeaked on the floor, I wiped some boogies, ordered a lemonade, and prayed to the behavior gods that my kid wouldn't turn into a heathen in public.
I double and triple checked with the patient server that it was okay that my kid cries, runs around, and potentially makes a big mess. She said, "Yeah, this is usually a zoo. We love it." Okay. I grabbed an extra order of chicken nuggets and settled in for the show.
The main act of Two Milk Minimum is the brilliant Michael Rayner. Even though it was a small audience (in stature and in numbers), Rayner's energy was large enough to fill the Hollywood Bowl. He sauntered onstage, made a few jokes for the grownups, and then proceeded to balance our shoes on his nose. Yes, our shoes. Like, from our feet. On his nose. The three-year-olds were entranced. I looked across my pint glass of lemonade at my buddy. This was going to be a great afternoon in Burbank.
Without giving away all of Rayner's hilarious and kooky surprises in his Burbank show, I will say that the entertainment has been cultivated to be the perfect balance of entertaining for parents and goofy for kids. The grownups chuckled about sarcastic political jokes and the kids oohed and aahed over Rayner's light-up juggling balls.
This guy was literally unflappable. At one point, my crazy child, fueled by french fries and giggles, managed to crawl onstage next to Rayner. As I unsuccessfully lunged at a size 10 Cat in the Hat shoe, my kid was already tugging at a prop. Rather than being reprimanded, though, my kid was handed a plate to spin and his buddy was invited onto the stage as well. As I said, unflappable. At Flappers.
Flappers in Burbank has a number of different comedy shows throughout the early evening and into the night with various different themes and definitely different audiences. It's a restaurant/bar as well, but don't expect life-changing cuisine. Or a handcrafted cocktail. This is not the place to order the salad and a negroni. Get yourself some fried food and a vodka tonic and enjoy what the place is known for. The comedy.
By the time the 45-minute show was over, all members of my party were sitting on the floor in front of the stage, smiling and enjoying some warm chocolate chip cookies. I'll tell you one thing, anyone that can keep a room full of three-year-olds and exhausted parents entertained for almost an hour is masterful in my book. I truly believe this show is one of Burbank's hidden kid-friendly gems. And Michael Rayner makes the show.
Right when we thought the afternoon couldn't get any better, out came our server with small toys for our kids. It was the perfect ending to a pretty perfect show. For a $15 ticket and an $8 order of chicken nuggets and fries (okay, and $4 of chocolate chip cookies), it was a really great way to spend an afternoon in Burbank.
If you happen to have kids and are in the Burbank area, check out Two Milk Minimum. It's a great way to introduce kids to the concept of live entertainment (outside the television) and if you happen to be lucky enough to witness the brilliance that is Michael Rayner, you're in for an absolute treat.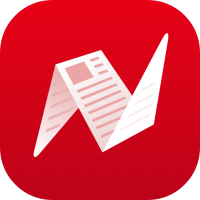 This is original content from NewsBreak's Creator Program. Join today to publish and share your own content.