Gindi Thai is a well-known staple of Burbank dining. Located near bustling Toluca Lake and the Warner Brothers film lot, it is the destination for many a business meeting and a friendly catch up session with buddies. I have visited this restaurant before, but I just went in for a gnosh post-pandemic and I was pleasantly surprised.
Gindi Thai is a moderately upscale Burbank Thai restaurant that does a very good job delivering all of your Thai dish favorites alongside a very diverse menu of other options. The menu offers an array of appetizers, soups, salads, sushi and sashimi, traditional and inventive special rolls, noodles and rices, curries, and main courses that include short ribs in green curry, Chilean sea bass marinated in ponzu and sake, and Atlantic salmon in pineapple curry.
And, like any good Burbank restaurant, Gindi Thai is up with the trends of Burbank dining. They now offer Impossible meat options like Impossible Satay, Impossible fried wontons, and Impossible cubed mignon. So, this restaurant is a great option for vegan and vegetarians in the Burbank area (and those numbers are growing by the minute).
While no dish I have ever had at Gindi Thai in Burbank will change your life, the restaurant serves well-executed food in a lovely atmosphere. And atmosphere is what this restaurant is about. This is a place to go to enjoy the surroundings and have a cocktail along with your tasty and completely adequate lunch or dinner. And, speaking of cocktails, the drink menu is just as extensive as the food menu.
Whether you choose the hibiscus lime gin cocktail, the grapefruit honey vodka, or the Siamese dream, there are ample options to get your drink on while you dine. Is there a meticulously coiffed hipster gently spanking your mint so that it provides the perfect amount of aromatic flavor in your mint julep? Nope. Are their cocktails fun and completely passable for a lovely evening? Yep.
Now, here's what is fun. Gindi Thai used the Covid-19 pandemic to give their restaurant a little outdoor makeover. And it's adorable. The restaurant built a raised area in the alley between their brick-and-mortar restaurant and the Simple Things restaurant next door and made it into a lovely oasis of leisure.
Huge orange and grey umbrellas shade the area and are assisted by a second sun shade to almost completely block out the hot Burbank sun. This array of coverings paired with the outdoor location's positioning in the alley makes the patio a breezy but quiet place to eat, drink, and enjoy the afternoon or evening.
Hand-painted sunflowers adorn the walls and there is even a V-shaped sofa surrounding a small fire pit for chilly Southern California evenings. Gindi Thai successfully took the lemons of the Covid-19 pandemic and turned them into lovely outdoor dining lemonade. Lemonade with vodka and lychee to be precise.
As so many restaurants have struggled over the past year (presumptively Gindi Thai included), it is truly inspirational to see how business owners have pivoted based on the restrictions placed on them during the Covid-19 pandemic. I truly hope that all of the adorably welcoming outdoor spaced that have been created will remain and that we will all begin to make dining al fresco a part of our everyday lives.
So, if you're in Burbank and you want to enjoy some sushi, a good curry, or a fun and festive cocktail, I recommend you head over to Gindi Thai. And while you're at it, grab a table outside and enjoy the breeze and the beautiful atmosphere.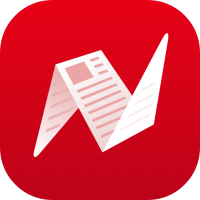 This is original content from NewsBreak's Creator Program. Join today to publish and share your own content.