The Eat'N Park diner on Victory and Buena Vista in Burbank quite literally has written on their sign that they have the best omelette in Burbank. With such a lofty assertion, I had to head in to try it out. Spoiler alert: They just might be right.
The Eat'N Park is a traditional family-owned diner that has both indoor and outdoor seating. When I visited, servers bustled around pouring coffee for families with stacks of pancakes, piles of biscuits, and yes, gargantuan omelettes. If the number of patrons at the restaurant was any indication, the restaurant just might have the best breakfast in Burbank.
First of all, the gentleman who asked about the number of people in my party immediately reminded me of New York. He was slightly gruff, but it was obvious that he had a caring soft underbelly. In short, I knew immediately that he was an owner of the establishment and that he truly cared about his diners' experience. I felt cared for amidst the morning weekend rush.
I was seated at an outdoor table along with my fellow breakfast-eating buddies and began to peruse the menu. Like any good diner, they had, well, everything. I could order a beer, a salad, a bagel sandwich, or something like 25 different types of omelettes. I looked around and saw what had to be six-egg masterpieces that filled up the plates of the people around me. Well, when in Rome…
I ordered a California omelette and looked around. The warm summer breeze blew by and happy diners clinked their spoons as they stirred creamer into their bottomless cups of coffee. It was the perfect day in Burbank and the perfectly un-fussy little diner at which to enjoy it. My friends cracked jokes and I giggled along as I mentally noted my gratitude for finally dining out post Covid-19.
The wait staff seemed to be no nonsense, but also just as caring as the host/owner. One of the servers saw we had a child with us and brought out a page of a coloring book and some crayons. Somehow, the fact that it was quite literally a torn-out page from a book and a few crayons made it more special - there seemed to be no restaurant-wide policy to take out a pre-printed coloring mat. Just a restaurant-wide policy to care for the customers. I loved it.
When my breakfast arrived, it did not disappoint. My plate-sized omelette was the perfect ratio of onions, cheese, and tomatoes with a pristine half avocado on top. It was fluffy, not too greasy, and there were no crunchy corners in sight. The hash browns were equally as well-executed and the biscuits that accompanied my meal were a delectable value add for my morning feast. Like, better-than-my-mama-makes them biscuits.
There are a few drawbacks to the restaurant. The restroom entrance is on the outside of the building (gas station-style), but the restrooms are clean and stink-free. And the wait was a bit long. But, all things considered, the Eat'N Park in Burbank is an absolute win if you're looking for a low-key place to have a really fantastic breakfast.
At the end of the day, it is always the intention that counts. And at the Burbank Eat'N Park, it is obvious that this restaurant has the best of intentions. Their staff is caring and efficient, their food is unmistakenly made with love and care, and the little restaurant is a positive place to take a load off on a warm summer day in Burbank.
In conclusion, I will say that, in my opinion, the Eat'N Park has . . . the best omelettes in Burbank. And the best vibe.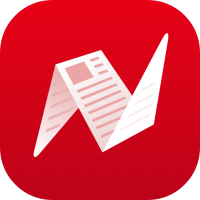 This is original content from NewsBreak's Creator Program. Join today to publish and share your own content.