I entered the well-known Burbank coffee shop for the first time post-Covid-19 pandemic. It was exactly what I remembered it to be. Romancing the Bean is as classic a coffee shop as a coffee shop can be. The indoor and outdoor tables housed aspiring actors, vintage fashion aficionados, and out-of-work screenwriters. But the air smelled of dark roast and freshly baked scones. And the summer air in Burbank was absolutely lovely.
I decided to order a pour over coffee to go to head out and get started on what I knew would be a busy day. The person behind the counter seemed confused. A pour over? I pointed to the menu and she suddenly seemed to remember that they actually did that kind of thing. She yelled to a coworker at the other end of the restaurant. "Are we doing pour over?" He yelled back in the affirmative, so apparently, I was in luck.
I grabbed a table outdoors, flipped open my laptop, and waited for my coffee (for those of you who aren't coffee nerds like me, it takes a little more time for a pour over).
I took the opportunity to look around this popular Burbank location. It wasn't quite what I remembered it to be. I remembered visiting Romancing the Bean when I first moved to Los Angeles and thinking that it was oh-so-glamourous. Up-and-coming screenwriters were sipping their coffee and writing the next potential Oscar-winning film. Prettily polished ladies in exotic vintage chatted through red lined lips. And the bustling Burbank street outside held the possibility of Hollywood fame.
Now, almost ten years after moving to Los Angeles, I saw something so different. I felt the desperation of the people pouring over stacks of printed scripts, I imagined the mustiness of the disintegrating threads of the vintage frocks, and I understood Burbank for what it is. Just another city that is a suburb of Los Angeles. Which is…just another city.
See, opportunity can pop up wherever we create it. And the older I get, I realize that nothing, nothing is as glamourous as it looks. When we are young and wide-eyed, we literally see things through a wide, rose-colored lens. Everything that is not familiar is exciting and every experience is an opportunity for future success.
For better or for worse, the more we age, the sharper our perceptual vision becomes. We see things for what they are. People are just people, famous or not. Cities are just cities, whether they house production companies or not. And coffee shops are, well, just coffee shops.
The disgruntled woman from behind the Burbank coffee shop counter walked outside (without my coffee) and made a beeline for me. "We have a strict no laptop policy here," she barked.
"But, I'm just waiting for my coffee," I said. She shook her head. Sorry. No laptop work for me while I waited for my $5 black coffee. I smiled and shut down my work. What a perfect ending to a perfectly down-to-earth experience.
Almost ten years after moving to Los Angeles, Romancing the Bean was, well, not so romantic anymore. It was just a coffee shop. A coffee shop that didn't want people loitering while they sipped their coffee.
I waited patiently and grabbed my pour over when it was ready. What a fantastic analogy for life. Burbank's Romancing the Bean may seem like, to an outsider, that it's a slick place where anyone can meet someone who can put them on the path to fame and fortune.
When, in reality, the Burbank coffee shop is just a coffee shop. We make our own luck. We make our own opportunities. And when we sit around in a Burbank coffee shop romanticizing the idea that we will meet someone who will whisk us away to our best lives, we waste time we could have spent creating it for ourselves.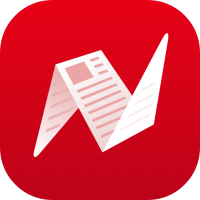 This is original content from NewsBreak's Creator Program. Join today to publish and share your own content.