If you're going to open a restaurant in Burbank during a global pandemic, you'd better do it right. And boy, did Yakumi set the bar high. I'm usually a happy camper when it comes to food, but this unassuming new restaurant did everything right during my recent visit.
Located amongst office buildings of television and film studios, Yakumi is a corner restaurant oasis on Riverside drive across the street from the iconic Red Maple Café. Yakumi is the newest restaurant in the Innovative Dining restaurant group which includes significantly more upscale restaurants BOA Steakhouse, Katana, Sushi Roku, and Robata Bar. And this new low-maintenance sushi restaurant brings the lovely little details of fine dining and applies them to a much more affordable and quick alternative.
Yakumi is an order-at-a-counter restaurant that gives you a numbered flag to take to your table for food delivery. Don't let that fool you. This restaurant take all the details of a fine dining restaurant and brings it to affordable and quick Burbank dining. The counter staff was friendly, knowledgeable, and gracious, the food was fantastic, and I was even offered a choice of cucumber, orange, or unflavored water with my order.
The Burbank restaurant offers an array of surprisingly affordable sushi, sashimi, salads, nigiri, boxes, wine, and cocktails. My spicy tuna roll was perfectly tasty and a veritable steal at $4.50 for a four-piece roll. I nabbed 2 baked crab handrolls in soy paper for $5.50 and an order of edamame for $2. Yes, you heard that right. Edamame for $2. Which you can compare to other Burbank restaurants at a ridiculously pricey $6-$8.
I chatted with one of the gents behind the counter and he graciously thanked me for visiting. He told me business had been up and down as Burbank businesses were slowly returning to the office and he explained the restaurant's inception (with Innovative Dining Group).
After I received my lovely lunch (a perfect a la carte portion for my hunger), I settled in at a shaded outdoor table to enjoy. If I had one complaint about the meal, it would be that my spicy tuna roll fell apart a little too readily. It was a small detail, though, compared to the tasty and surprisingly luxe experience. The menu, as a whole, is traditional with a few little twists. It's easily executable on the fly for folks who have escaped the office for a quick and fuss-free gnosh.
The pleasantly upbeat restaurant tunes were perfectly playing above my recently-cleaned table. The clientele was an interesting mix of construction workers from the nearby studios and skinny men in appropriately patterned dress shirts, belts, and dress pants (the veritable new trying-not-to-be-dressy dress code of most of the nearby offices.)
Not only was this restaurant accessible for all people from all walks of Burbank life, it managed to portray an upscale feel without being fussy. A server pre-bussed my empty sushi plate and I stuck around to take in the experience. In an area where business from nearby offices is the bread and butter of restaurants, I thought, what a gutsy move to get in while most people were working from home.
But nothing ventured, nothing gained. And I believe that Yakumi in Burbank risked a lot and has truly succeeded. I counted myself lucky to be chilling out at a table outdoors without the crazy bustle of the usually-raucous lunch hour that I knew would reconvene in the coming months.
Concerning the many risks entrepreneurs have taken during the Covid-19 pandemic, I believe significant risks will reap significant rewards. In the coming months, I foresee Yakumi's empty tables filling with hungry and enthusiastic diners. In the meanwhile, I'll enjoy the calm before the storm.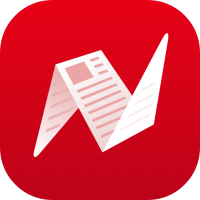 This is original content from NewsBreak's Creator Program. Join today to publish and share your own content.