Burbank is officially back open for business this summer and kids are some of the happiest customers. From baseball to soccer to swimming, young folks are ready to get back into the swing of things. And speaking of swinging, Golden State Gymnastics is the perfect place for parents to bring their children who love to jump, run, flip, and yes, swing around.
With the U.S. Gymnastic trials hot on everyone's DVRs, gymnastics is all the rage. And Burbank's Golden State Gymnastics is a great place to take kids who are interested in learning how to be like the gymnasts on television.
Golden State Gymnastics in Burbank operates out of an extremely spacious building on Keystone Street near the Empire Center. The facility sports numerous beams, parallel bars, trampolines, mats, and all the accoutrements of a high-end gymnastics school. The great thing that makes Golden State Gymnastics stand out, though, is that practically one entire side of the building is open.
Parents, family members, and onlookers, can come, sit under a tent in the parking lot, and watch their tots as they learn to navigate the exciting world of flipping and spinning in gymnastics class. While the Burbank gymnastics center gets a little toasty in the summer, they have multiple large fans that circulae air for the sweaty gymnasts.
Golden State Gymnastics offers classes for kids from 18 months old all the way up until 18-years old. There are ongoing weekly classes as well as more intensive summer camps for kids that want to spend more time in the gym. The Burbank gymnastics center's mission is to offer fun and safe lessons to all kids who enter their doors and they do just that. All participants are temperature checked before entering and wear masks throughout their lessons to hinder the spread of Covid-19.
The staff at the center is knowledgable, patient, kind, and helpful and are all willing and capable of demonstrating movements while coaching kids on multiple apparatuses. Their classes range from 45 minutes to 120 minutes and classes that are offered once per week range from $110 per month to $216 per month (for high-intermediate older children who are more serious about their training).
For those parents who have read the many horror stories about children attending camps and lessons with teachers who are not qualified, those who work out at Golden State Gymnastics need not be concerned. All of the Burbank gymnastics facility's staff have gone through a background check by the United States of America Gymnastics organizaiton, they have been finger printed to assure they have not had any issues with the law, they are CPR and first aid certified, and they are trained by the U.S. Center for SafeSport for abuse awareness and prevention. In short, these teachers are prepared and extremely qualified.
In addition to being trained, though, Golden State Gymnastics in Burbank offers a fun place for kids to explore and learn new skills. There is fun music playing during exercises and teachers play games, set up obstacle courses, and joke with the kids they teach. The atmosphere is joyous but respectful; safe and silly.
Gymnastics is a great way to build coordination, stamina, agility, and problem solving skills. So, if you are in Burbank this summer and your young (or not-so-young) kids are looking for a fantastic place to try out a new skill and make some new friends, Golden State Gymnastics is a fun, safe, and affordable place to learn to flip, spin, run, and jump their way through the summer.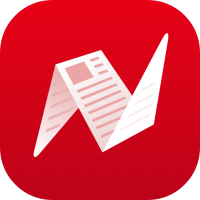 This is original content from NewsBreak's Creator Program. Join today to publish and share your own content.