Hidden in a small strip mall next to a convenience store is a new coffee shop in Burbank worthy of placement on the most high-traffic corner of Rodeo Drive. Coffea is a new addition to the Burbank coffee scene that is getting a lot of attention. And for good reason.
Coffea has a sparsely decorated interior with the thoughtfully placed details that only a small town privately-owned coffee shop can display. A cursive sign sits on a small table next to the entry asking guests to please sanitize their hands upon entry. The rest of the white and gold interior decoration is just as lovely.
In a world where coffee shops want to sell you everything from tote bags to mugs to socks, Coffea's restraint is a very welcome addition to the streets of Burbank. Located on the corner of Clybourne and Camarillo, the coffee shop straddles the border of Burbank and Toluca Lake. It has ample seating indoors and a few shaded and thoughtfully placed tables outside in the parking lot.
While the juxtaposition of the classy coffee shop and the grungy nextdoor convenience store is par for the course in the Los Angeles and Burbank areas, Coffea holds its chin high as it reigns from the corner of the lot.
I visited this adorable shop today and had a fantastic time. My oat milk latte was perfectly crafted and surprisingly nutty, the coffee shop's wifi was amply speedy, and the restroom was clean and perpetuated the classy persona of the entire establishment.
As a person who works often from my laptop, I must say that a coffee shop other than Starbucks in Burbank that has both a restroom and allows laptops is a welcome treat. The Ugly Mug in Burbank is welcoming, but only until one needs to use the facilities (which are not available for customers) and Romancing the Bean on Magnolia Street in Burbank has a very strict no laptop policy. As one of the workers haughtily told me, "We're to busy to have anyone sitting around." So much for sipping coffee at that shop.
Coffea, though, is the perfect place to sip, converse, and relax. The staff was welcoming and friendly, there was ample free parking for all patrons, and I felt just plain taken care of while I was there. My latte was priced similarly to other local coffee shops and it was well worth the bucks.
Sometimes people go to a coffee shop not just for the Joe. Sometimes we go to relax in a place that isn't our homes, to converse with friends, and to find a little sanctuary away from our everyday adventures. I remember working at Starbucks in college and one of the managers who trained me echoed the same sentiment.
"People come here for the ambiance. They want to feel at home. They want to relax. It's more about 'place' than the coffee." Coffea absolutely understands this sentiment. This new Burbank coffee shop is not only classy, clean, and welcoming, but it's also a lovely place to find a home away from home.
So, the next time you're looking for a warm (or cool) cup of joe (or tea) in Burbank, I highly recommend checking out Coffea. And if you're looking to stay a while, it's a welcoming place to take a load off and relax in between your summer events. Meet a friend, bring a laptop, or even write an article like this one. Coffee is more about place than caffeine. And Coffea definitely understands that. Happy sipping, friends.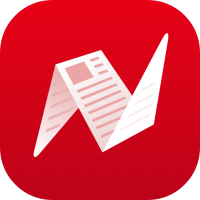 This is original content from NewsBreak's Creator Program. Join today to publish and share your own content.