One of the enduring frustrations of the state of humanity is that we cannot see ourselves from the outside. Throughout our lives, the person we have the least clear perspective on is . . . ourselves. You understand your own thoughts and actions, but often, the view from outside your skin is different than what you think it is. This is exactly why even the most successful people in New York look to others to help them gain a little more insight.
Maya Angelou mentored Oprah, Woodie Guthrie mentored Bob Dylan, Stephen Spielberg mentored J.J. Abrams, and yes, the brilliant Warren Buffett mentored Bill Gates. These exceptional humans helped each other in their endeavors, shared their experiences, and, in most instances, became good friends during the process.
Why you should find a mentor
A recent article in Inc. Magazine entitled, "10 Reasons Why a Mentor Is a Must," details the many reasons mentors are essential to growth in business and personal endeavors. Mentors can point out places where we can improve that we might not have been able to see for ourselves. Mentors can collaborate and offer advice on our ideas. Mentors can connect us with other people in New York and around the world who might be able to provide new opportunities and they can do so much more.
In an interview with CNBC, Bill Gates says this about his friend and mentor Warren Buffet, "When faced with a challenge, [Melinda and I] often ask ourselves, What would Warren do? It usually leads us to the best answer." No matter how brilliant you may be (and I'm assuming we all concur that Bill Gates is one of the sharper crayons in the box), other people's perspectives can help you clarify your trajectory, develop your ideas, and visualize your pursuits.
Mentors provide encouragement
It's just plain helpful to have a buddy with you on your New York mentorship journey. I am a part of a group of three other women in New York who support each other, edit each other's work, and share information on writing every day. I can be a pretty mercurial cat, but the soothing words of my peers in this group often help alleviate my frustrations with my entrepreneurial pursuits. Additionally, we each have a different way of improving each others' work and encouraging each other along the way.
Encouragement is totally a thing and, while it may seem like a luxury or an added bonus to some, one study says that encouragement could not only make us feel better, it could also make us a little smarter. A study published in Plos One says that when we cheer each other on with affirming words, our positive words elicit measurable improvements in cognition and overall positive emotional reactions.
Like a cheering hoard of fans at a New York Giants football game, your mentor can encourage and inspire you. They can challenge you to raise the bar on your work, tell you when you did a great job on a project, they can help you persevere along the way, and they can keep you accountable for and break down your goals.
Mentors expand your brain — and your contacts
Some ideas sound fantastic inside my own head. Unfortunately, when they exit my noggin, they're not always so fantastic. Two things can happen when sharing your ideas and work with a mentor in New York. First, the mentor can help validate your work and/or provide feedback on how to further improve your ideas. Second, your mentor can also call you on your poop.
Many of us in New York get so wrapped up in our own work that we don't effectively put it into the context of the world at large. A mechanical eyelid scratcher might seem like the best idea ever in your home office, but if you run that past any good mentor, there might be a lot of questions or concerns.
The fact is, we don't (and sometimes can't) see our work or ideas from an outside perspective. When you open your work up for feedback from another individual, you often run it through a poop detector. For me, this is a crucial step in my creative process. This step can keep you from wasting time developing a bad idea or making the mistake of putting something out into the world that you may regret later.
Mentors in New York can make you think outside of the box, they also might be able to expand your network of professional connections. Two people's contact lists are better than one and, once your mentor begins to understand and appreciate your work, they might be willing to introduce you to someone who could help further your career. Networking is one of the most important keys to success and a mentor can help you grow your network at an exponential rate.
The reason you might not want a mentor
If you are one of the many people in New York reading this and you feel resistant to opening your projects or ideas up to another person's scrutiny, you might have an Achilles heel similar to my own. This fatal flaw, my friends, is pride. When I create something, I am usually emotionally attached to it. When someone else in New York finds fault in it, I often apply that fault not only to my work but also to myself.
If this sounds familiar, I hear you. As a writer, it's one thing for someone to tell me I forgot to add an s to the end of a word. It's a whole other thing for someone to tell me that the entire premise of my article is flawed. That, dear readers, is an entirely different thing. That hurts my pride.
However, feedback is feedback. And, if your mentor happens not to understand or agree with your work or idea, it is likely that the rest of the world might not either. I have realized that when I step away from my ego and take a moment to be objective about any piece of advice that has hurt my feelings, there is always something to learn from it.
How to find a mentor
Here's the fun thing about finding a mentor in New York. Your mentor doesn't have to be super famous or at the top of their game to be helpful to you. They only need to understand your field of expertise, have enough experience to offer sound advice, and be willing to help out. Bill Gates and Warren Buffett are the best of friends. While Mr. Buffett has had a lot more rotations around the sun than Mr. Gates, they respect each other as businessmen and (I'm sure) share information.
So, how do you find yourself a Warren Buffett? Well, you probably have already met them somewhere in New York. If you are involved in your industry, there is likely a person whose work or accomplishments you appreciate, whose trajectory you want to emulate, or who conducts themselves exceptionally well. That, my friends, is your mentor.
If this person is a stranger to you, I recommend reaching out first with a few pointed questions. A cold email to a random person in New York with "Will you be my mentor?" is the equivalent of proposing on a blind date. You should get to know your prospective mentor through a few shared bits of communication (you never know, this person may not be who you thought them to be), and then, if you think they will be able to improve your game, solidify your relationship.
And don't worry if your first-choice mentor says no to your request. They might already have someone (or a few someones) they're working with and they might not have time to help you in your endeavors. That's fine! If one prospective mentor declines, you can always choose another. There are a lot of mentor options in New York.
There are 7,293 quotes and sayings that laud working together (that's a completely fake stat, by the way). The question is, though, if you have taken action in your career to heed this wisdom. Working alone can be rewarding and empowering but at some point, you are going to need the advice of other people to raise your game.
If you can find a person in New York willing to give you advice on your ideas and projects, you can expand and improve upon them and you can also grow your network. And maybe, just maybe, you'll build a friendship while you're at it.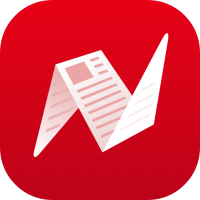 This is original content from NewsBreak's Creator Program. Join today to publish and share your own content.