https://search.creativecommons.org/photos/d7fb0fdb-6add-4ea3-99a2-00cf1e95feab
Lessons for 2021 and beyond.
I'm not trying to predict the future, nor am I minimizing our present pandemic-related horrors, just attempting to provide perspective.
1919 was a pretty ordinary year. The prior year, 1918, had been a disaster.
Historical Perspective
In that two-year period, roughly one-third of the earth's population— 500 million individuals — became infected with the so-called "Spanish Flu." Fifty to 100 million people died as a result.
The US death toll was approximately 675,000. At least one-quarter of the US population became infected with the virus, an H1N1 Influenza A virus akin to the one that caused swine flu in 2009.
No protective vaccine was available and public health measures: masking, quarantining, isolation, physical distancing, and attention to personal hygiene, primarily good hand washing, were eventually broadly instituted.
Waves of Attack
The virus attacked in waves, with the pandemic spanning February 1918 to April 1920. The relatively mild first wave occurred in the first and second quarters of 1918 causing fairly typical numbers of influenza-related deaths. Early on, few preventative measures were instituted. The second wave, which occurred in the Fall and Winter of 1918, was significantly more deadly than the first. A third wave, with more scattered outbreaks, swept various regions from January to June of 1919. In the Spring of 1920, a fourth wave, with relatively isolated virus hot spots, occurred.
As mentioned, however, in spite of the epic scale of misery caused by that viral pandemic, the year following its worst outbreak was relatively normal. This was particularly true in 1919's second half.
Some 1919 Events
January — Paris Peace Conference held, League of Nations founded
February — United Artists launched, Grand Canyon National Park established
March — Italian Fascist Party founded by Mussolini
April — Walter Gropius founded the Bauhaus school, Gandhi ordered a general strike
May — First transatlantic flight
June — Anarchists set off bombs in eight US cities, Treaty of Versailles signed
July — Eight-hour workday became law in the Netherlands, Chicago Race Riot occurred
August — Afghanistan became fully independent from the UK
September — First African-American played US pro football, Omaha Race Riot erupted
October — Woodrow Wilson suffered a stroke, Dutch airline KLM founded
November — First woman Member of the Parliament (UK) elected
December — Babe Ruth is traded from the Boston Red Sox to the NY Yankees
Again, the year in which the world emerged from under a pandemic's cloud, relatively ordinary, not different from many years before it and many years following it. Political progress, upheavals, and setbacks occurred, societal norms were challenged and progress made, many were born and many died, life went on.
Now
We have been asked to engage in a few simple and highly effective behaviors to slow or stop the spread of the pandemic we're enduring. Hand washing, physical distancing, mask-wearing, isolation … simple, far from onerous, apolitical, effective, minimally intrusive at worst, fact-based and fact-driven, sensible and efficacious. And, we have access to highly-protective vaccines.
Next?
Life will return to normal.
There may be a "new normal" whatever that will look like. But the COVID-19 pandemic will pass. We'll be faced with a new and different set of challenges. Life, in general, will go on in its usual way, and the 2020/21 time period will be viewed as an unprecedented era (at least for us), but it will be an aberration, an anomaly.
Our parents and grandparents lived through the roughly five-year cycle of deprivation, death, destruction, and near-world-ending despair of WWII. Depending on where they were on the planet they may have endured suffering on a massive scale for far longer than that.
We are about one year into the personal and global cataclysm of the pandemic we're enduring. Already there is light at the end of the tunnel.
Without minimizing ANY of the suffering and death that has occurred and will continue to occur, let's remember the experience of the last pandemic, and look forward with a positive attitude and with strength, as we continue to bear up and brace against tragedy.
We can look to the 1919/20 years for perspective, and for a ray of hope.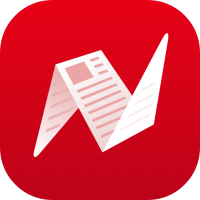 References
http://www.eventshistory.com/date/1919/
https://en.wikipedia.org/wiki/Spanish_flu#First_wave_of_early_1918