https://search.creativecommons.org/photos/b47d58e0-abf6-4f51-a987-d7c447054378
"We're code 3 with a 25-year-old male in full arrest. ETA 5 minutes."
It's the middle of a sunny afternoon when this calls screams over the paramedic radio.
I'm in the Spoedeisende Hulp, the emergency department, of the Onze Lieve Vrouw Gasthuis (hospital) in central Amsterdam. There because I'm the Residency/Education Director, helping establish Emergency Medicine as a specialty in the Netherlands. Part of my role, teaching residents, doctors in training.
The paramedic alert brings everyone running. Residents from Critical Care, Anesthesiology, Cardiology, Internal Med and even Surgery crowd into the resuscitation suite. "My people," the Emergency Medicine residents, are there too. All are lustrous with bright young energy. All are dedicated to saving lives.
Seconds later, the ambulance squeals to a stop outside our doors. We see it through the glass wall that separates us. The medics hastily unload their patient, careful not to break the rhythm of their CPR.
As they wheel into the "resusc" room multiple willing vital hands reach to lift the patient onto our gurney.
The patient is about 185 cm tall, built whippet-like and blond, with early male-pattern baldness. Dressed casually, he would generally be described as "fit," but he's now ashen beneath his tan. His flesh sags, bouncing with every CPR chest thrust.
Our resuscitation starts as the paramedics deliver their report, staccato, in swift medical shorthand.
"Healthy man, witnessed collapse while working. Bystander CPR. We arrived within 5 minutes of collapse. Ventricular fibrillation on the monitor. Shocked once. Asystole since. Intubated en route. IVs times two. Norepi given per protocol. No response. No other known history."
Later I learned from the medics that our patient had been sipping coffee at his desk when he collapsed.
Drinking coffee, I thought.
How ordinary, a Dutch 20-something man drinking coffee while working at his desk.
How extraordinary, sudden catastrophic collapse seconds later.
We tried everything, the huge resusc team and I. Ninety minutes of everything we could think of to save a young man's life. We started with protocol and progressed to non-protocol.
Noradrenaline and other vasopressors. Pacing, even though he was "flatline." IV fluids. Hyperventilation to normalize his acid/base balance. Much, much more. A stat blood glucose level — normal. Naloxone to reverse opiates — no effect. Twenty-five-year-olds don't generally have significant coronary artery blockage so we included trauma and toxicological issues in our thoughts. But an ultrasound of the abdomen, negative for any bleeding. A stat check of arterial oxygenation and a stat potassium level, also not revealing nor helpful.
As the end of our hour-and-a-half mission neared we considered, but rejected, the idea of blindly administering a so-called "clot busting" drug. Sometimes done just in case heart attack or massive pulmonary blood clot is the culprit.
Our last move, a cardiac echocardiogram, checking for any sign of heart activity. There wasn't a flicker, not a twitch.
Then, the patient was pronounced dead.
After well over an hour of cardiac standstill and amid much soul searching we stopped trying. We just stopped trying, on a man who had been happily sipping coffee earlier that morning. A 25-year-old man.
During the resuscitation, no family members had come to the emergency department so the residents begin to freely discuss the case among themselves. No one is called upon yet, to do a death notification.
I circulate in the "resusc" room, hearing themes of futility, senselessness and injustice drift into the air, quietly vented by the murmuring residents. Staying near I realize that although close to them I'm not really with them. In their minds, I'm too old, too experienced, too other, too distant from their reality to truly feel what they are feeling. Or, so I think that's what they believe. I try to let them know that I'm there if they need me, but no does.
Failure hangs in the air, a sour pall.
Wisps of doubt and self-blame drift from the resident clusters.
What did we miss? Isn't there something else we could have, or even should have, done?
Nothing. Is my unspoken answer. But, I remain mute, afraid to misspeak, causing still more wounding to distraught young healers. Healers whose contemporary has just died. One who has died in spite of their best efforts.
We know this the next day.
The postmortem reveals no terminal intracranial or intra-abdominal disaster. Toxicological testing, negative as well. Only our patient's heart is diseased, not with coronary artery disease but with hypertrophy. It's swollen, to twice its normal size. His bloated heart had likely fibrillated, the electrical chaos causing death.
So, in the end, everything really was done. It was done well and it was done correctly. Our resuscitation, organized and standard, by-the-book. When that failed, we went above and beyond, performing interventions and considering others outside the usual bounds under similar circumstance.
In spite of all this, doing everything and then some, it was not enough. It wasn't enough for our patient; and it wasn't enough for us.
Postscripts
I can recall a different vignette related to me by a long ago colleague . He had run a resuscitation; and that resuscitation, as is often the case, failed to restore life.
When my colleague met with the deceased's family he said "I'm sorry but I cannot restart his heart."
Their shouted response, "Well then get someone down here who can!"
The Dutch part of this real-world story occurred in 2003 when the specialty of emergency medicine was in its infancy in the Netherlands.
Now, after critical incidents like the one above, we routinely have critical incident debriefings. Patient deaths and the psychic trauma of many other noxious events in medicine weigh on healthcare workers of all kinds. Traditionally, doctors have been taught to simply "suck it up" and move on, professionally distancing themselves from their pain and inner turmoil. Critical incident debriefings and other measures are designed to lessen the weight of repeated emotional assaults. It is hoped that they will help prevent burnout and compassion fatigue, phenomena rampant in medical professionals today.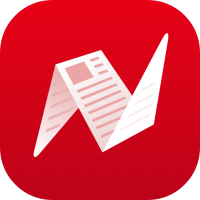 A substantially different version of this story appeared in 2003 in Annals of Emergency Medicine.