How to Be an Old Person
Aspire to age
https://search.creativecommons.org/photos/3dd5e48f-99ff-4fda-9c7d-f38374030731
The aged are revered in our society. We all know this.
The modern phrase "OK, Boomer" encapsulates this reverence best. It's a warmhearted shout out to those born between 1946 and 1964, the Baby Boomers. The "OK" bespeaks support. Short and sweet, it's the verbal equivalent of a "thumbs up" to a generation of individuals who helped transform the nation with their social activism.
Roughly 10,000 Americans turn 65 each day. The Boomers are the fastest growing segment of our population. Who wouldn't want to be a member of this popular group?
There's a problem though. You have to be old to join this demographic.
Or do you ... ?
There's a way to game the system and appear to be old without actually aging. In an era where perception is reality and many believe that perception trumps reality, just climb on board the "old" bandwagon and reap the many benefits heretofore reserved for the Medicare set — respect, honor, reverence and more.
Learn "Old Speak."
Here are some examples.
"Kiddo, buckaroo, partner" and so on and so forth
Just pepper these ancient terms of endearment into your conversations and everyone will think you're two years older than God's dog. They are best directed at those much younger than yourself, but in a pinch any target will do. Referring to those with gray hair and wrinkles as either "young lady" or "young man" will have the same effect.
Okey Dokey
Instant "ager!"
Don't just say "OK." Go long, and long in the tooth. You can even draw this one out. Make the younger set wait for it. Either "Okey Dokey, Okey Dokey" or "OOOOOOOkey Doooookey" will have the desired effect.
"Yessiree Bob" is another equally effective way to prematurely age yourself.
"Righty-ho," "aye aye" and "all righty then" are also ways to go Boomer in an instant. Fake it 'til you make it, right?
When I was your age
Or, just as effectively, "Let me tell ya kid." Both are great ways to distance yourself from young happenin' folks and move to mantlepiece idol, instantly. Let them know you're ready to be worshiped for your wisdom. "In my day" also works.
Right as rain
And similar.
"You're the bee's knees."
"You're the cat's meow."
"I'll be there with bells on."
Any one of these charming olde-timey expressions dropped into your witty repartee with youngsters will get you moving quickly toward premature senescence.
So there you have it, sure as the wind blows.
You're officially on your way to achieving icon status even if you're not as old as the hills and twice as dusty.
******************************************************************************************************************************************************************************************************************************************************
Apparently I'm Going to Die Soon
Google knows it and they're trying to help me out
https://search.creativecommons.org/photos/ae6cdfb7-4dd1-48d1-902d-1f41dbf9bfd5
It started with ads for walk-in tub/showers, lifts to get up the stairs and nighttime "safety" pajamas with built-in "spill" guards. More recently still, I got a notice about the best nail clippers for my great big ol' horny fungus-laden toenails. Yeah! Way to massage that ego!
Now Google has upped their game, and I'm getting ads from the Neptune Society. You know, the group that'll stuff you in an oven after you shuffle off your mortal coil.
I do like the Society's overall concept. It's far easier for heirs to manage a few handfuls of ashes in an urn, a jewelry-sized box or just scattered. I have no desire to take up extra real estate by being buried, now or post-life.
I'm just not ready for any of this.
Besides, I've done the "doom clock" calculations, and I'm slated to live another 20 years, maybe more if I up my wine intake and make my platelets even more slippery than they already are.*
"Doom Clock" calculators, AKA life span/expectancy calculators
They're easy to find. Just Google "lifespan calculator" or "life expectancy calculator" and a bunch will pop up like spirits rising from the dead. I'd recommend staying away from the financially-based ones since they'll tell you'll live to be 157 in an attempt to sell you annuities. The medically-grounded ones are far more realistic and ask a few simple and reasonable questions about age, gender, life style, family, health conditions and so forth.
The Downside
But, once you've done this, Google knows you're concerned about your mortality, and the ads will start.
Maybe your experience will be different, but mine started as described above, with "old"-related stuff then quickly progressed on to death-related goodies. I guess they were in a rush to capture my attention while I was still capable of attending to anything.
The Upside
I'm now also getting the "beautiful women seeking older men" come-on ads.
https://search.creativecommons.org/photos/47f9ea31-f8d5-48a6-b1a5-71ac90a3b9cf
It's weird because there is no way the 20-something women pictured in these ads would want to hang out with me. Maybe Google is assuming that since I have the wit to be checking out my lifespan I must be smart and therefore rich, but that's a real stretch. All they really know is that I'm "rich" enough to afford a computer and internet access. But, even that assumption is a stretch. Maybe I'm just mobile enough and motivated enough to make it to the free computers at my local public library.
Regardless, it's fun, and I've "met" fascinating women from all over the planet. Some are even in my hemisphere, or so they claim. IRL meet-ups are still pending. I'll let you know how it goes.
Does anyone know if "залиште мене в спокої, zalyshte mene v spokoyi" is Ukrainian for "I love you"?**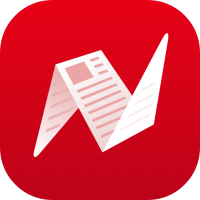 *I'm told that moderate alcohol consumption may exert its beneficial effect on longevity by making platelets less capable of aggregating and forming clots. This in turn may be protective against strokes and heart attacks, which is never a bad thing, and may prolong life. Or, maybe people who drink a bit are happier and we're pleased to have them stick around for a while longer. That's just a personal theory though, and is probably in need of further study.
**It's actually Ukrainian for "Leave me alone."