In 2020, McDonald's did something unexpected. They released a collaboration meal with Travis Scott: a massively popular rapper and producer. Since then, the fast-food chain has been plastering celebrity faces onto promotional meals at an alarming rate. In the course of twelve months, four artists have collaborated with the fast-food giant.
The Travis Scott partnership marks the first celebrity-inspired meal since 1992 when the McJordan was released. This was during the height of Michael Jordan's career, and the promotional meal was mostly served in the Chicago area. The McJordan is nearly identical to the Travis Scott meal, but it seems Travis ignited a craze Michael retired. Now, McDonald's shows no sign of stopping its partnerships. 
If McDonald's keeps doing it, it has to be making money. This is a strong indicator of a marketing shift, and it highlights practices more companies are using. By connecting with major names in the music industry, McDonald's is getting attention. Customers are gaining awareness, and they're learning about more than Big Macs. 
The McDonald's Collaborations (So Far)
Putting a celebrity face on products is nothing new. McDonald's did it with Michael Jordan, who has become a king of product endorsements. Three decades later, fast food restaurants are still using stars to get customers interested. Charli D'Amelio has made her Dunkin' order a menu item, as has Miley Cyrus with her Chipotle burrito. 
When you look at the McDonald's partnerships, you'll see a few commonalities. The most notable is the idea of mimicking a celebrity's go-to order. There's nothing new with many of these meals other than the fact that we know celebrities eat them. 
Travis Scott
For just $6, Travis Scott's Cactus Jack meal includes a Quarter Pounder (with cheese, bacon and extra lettuce), medium fries with BBQ sauce for dipping, and a Sprite. Nothing too extreme, just putting a face on an existing combo.
J. Balvin
The J. Balvin meal includes a Big Mac, medium fries with ketchup and an Oreo McFlurry. The McFlurry was free, but only if the combo was ordered using the McDonald's app. Otherwise, the price is set by the McDonald's location.
BTS
The BTS meal includes a 10-piece McNuggets, medium coke, and medium fries. What makes this offering different than a standard combo meal is the dipping sauces. Customers can pick between a limited-edition Sweet Chili or Cajun sauce. This meal also comes in exclusive packaging.
Saweetie
The most recent collaboration with rapper Saweetie includes a Big Mac, medium fries, 4-piece McNuggets, Sprite, and two dipping sauces: "Saweetie and Sour" and Tangy BBQ. In promotions, the rapper loves to talk about how she put fries on her burger and drizzles BBQ sauce on everything.
Why All The Celebrity Meals At McDonald's?
Working with influencers has become a common tactic. For many brands, this can be a practical strategy because social media will accept inexpensive offers to promote to a moderate audience. McDonald's doesn't need to play this game. They have a lot of money, and they're using real celebrities to multiply those funds. 
The brand has a few goals with each of their promotional meals. It seems the messages are being well-received because the collaborations keep coming. McDonald's will keep bringing celebrities in to create customized meals, allowing new concoctions to be created while familiar faces get money from the Golden Arches. 
Double the Exposure
When smaller influencers join promotions, the partnership leverages social media impressions as a method of gaining exposure. Someone like Travis Scott is more than just a social media influencer. He's on the radio, doing interviews, and making music. This fame has amassed him millions of followers online, but he'd be financially fine without Instagram or Twitter.
When McDonald's booked Travis Scott, the Cactus Jack meal was suitable for commercials and Instagram feeds. Booking a major celebrity gets a lot of exposure, and it's a multi-channel deal. In a time when people are more likely to look at a phone screen than a drive-thru window, Travis Scott's social media reach becomes very valuable. 
Forcing Customers Onto the App
Like most big companies, McDonald's has been allowing customers to order on the My McDonald's app. This exposes customers to new menu items, customizations, and methods of getting their orders. A lot of people are early adopters, but other people are resistant to change.
With the new promo meals, McDonald's can incentivize customers to use the app. If you look at the J. Balvin meal, the McFlurry was only free if the customer made the purchase with the McDonald's app. This gives the restaurants sales and publicity and the customer gets some free food. It's a win-win, until the convenience of the app makes you a repeat customer. 
Demonstrating Customization
When celebrities eat at McDonald's, they don't just eat their meals as-is. They like to make their orders a little different. The boys of BTS dip their fries in sauce, Saweetie adds a layer of fries to her burger, and Travis Scott likes lettuce: lots and lots of lettuce. When you get your meals on the app it's super easy to customize your order. Customers can try something different without McDonald's needing to add new menu items. 
Burger King always had success with their "Have It Your Way" slogan. It's a known fact that McDonald's will let you customize your meal, but nothing makes that point more clear than celebrities sharing their unique orders. We don't need to live in a world where our options are defined by combo meals. If you want McNuggets and a Big Mac, you can get them both; McDonald's will take your money. 
Charging For Extras
When you buy a combo meal, you pay for every item in the bag. It may be cheaper than buying every item individually, but the restaurant makes a profit in the end. Notice how all of the celebrity meals seem to feature sauces with the meal. Apparently some McDonald's don't charge for sauces because the franchisee can make that decision. If you know where those McDonald's are, please let me know! Getting a packet of BBQ sauce with fries is going to cost you extra most of the time.
Of course, the sauce packets aren't free. McDonald's will take some loss if they hand them out, but it's a very small one. This makes the sauces a perfect way to promote a meal: pass some savings on to the customer, but mitigate the loss on the restaurant's behalf. Once customers get accustomed to BBQ sauce and fries, they'll start paying extra to feed the habit. 
Targeting Certain Demographics
When you think of fans of Travis Scott, J. Balvin, BTS, or Saweetie, what comes to mind? McDonald's pictures the same thing as you, and they're trying to lure these people into the store. Many of these people grew up on Happy Meals and can be convinced to buy a burger if it's endorsed by the latest trend. Most of these people are younger, willing to buy fast-food, and McDonald's fits their budgets. 
It's no secret that fast-food is more accessible to low-income households than other options. This is especially true in urban areas where customers can get to restaurants without a car. We also need to consider the target audience for artists like Travis, BTS, and J. Balvin. McDonald's has a history if targeting Black customers and low-income areas. It seems likely they're trying to work with artists that will continue this cycle and appeal to their key demographics. At the very least, McDonald's has developed personas and they're trying to understand what motivates people.
Will The Celebrities Keep Coming?
2020 was a time full of uncertainties, and many businesses needed to experiment. A lot of restaurants were trying to encourage contactless ordering and delivery services. McDonald's housed these features in their app, so they needed people to get comfortable ordering on their smartphones. They didn't tell customers what to do; they hired Travis Scott for that job.
McDonald's sales have passed pre-pandemic levels. While some of the rebound can be attributed to eased restrictions, their marketing got a lot of attention. Other trends included large to-go orders and price increases. Maybe celebrities won't get people to pay more or order more food, but they can give customers to tools needed to adapt to changes. When the landscape of the market started looking different, familiar faces encouraged customers to stick with the Golden Arches. 
It seems many of these collaborations have generated a lot of buzz. When profits and attention decline, McDonald's will need to think of a new strategy. Eventually the trend will slow down, but after four recent endorsements, the brand has proven the partnerships worked. This is a tactic McDonald's can always draw upon when they need attention. Customers will need to look past the star's face to determine what McDonald's is really trying to accomplish.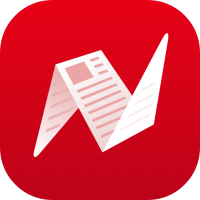 This is original content from NewsBreak's Creator Program. Join today to publish and share your own content.