In San Diego County, COVID-19 cases are rising again. After the third week of July, cases rose 82%from the week prior. Hospitalizations have increased, and residents are seeing the decline in cases reverse.
On July 26th, Gov. Gavin Newsom announced that 75% of eligible Californians have received at least one dose of the COVID-19 vaccine via Twitter. Data is telling us the vaccine is highly effective, but cases continue to rise. This is primarily among those who have not yet been vaccinated.
Of the recent COVID-19 cases, only 11% were unvaccinated people. This tells us the vaccine doesn't guarantee individuals won't contract COVID, but it puts them at a severe advantage. Further, data from the past 30 days (late June and the bulk of July 2021) tells us vaccinated individuals account for only 2% of COVID hospitalizations.
At this point, vaccines are readily available in San Diego County. You can walk in and get your first dose, but a quarter of the population seems resistant. All people have their own reasons, but many people share similar views.
Why Aren't People Getting Vaccinated in San Diego?
Some people have pre-existing medical conditions that could interact with the COVID vaccine. These people are advised not to get vaccinated and maintain masking and social distancing protocols. The CDC also has not approved the vaccine for children under the age of 12. These people are unlikely to get vaccinated, which raises concerns when returning to school. However, these two populations are not the focus of most criticism.
San Diego health officials are urging unvaccinated adults to get their first shot: the population who have chosen not to. These people meet all the requirements for vaccination but have exercised their right to remain unvaccinated. The resistance is usually a result of misinformation and a lack of long-term data. Some people worry the vaccine will have long-term health repercussions, even if it makes them vulnerable to the current increase in cases.
Online, there is a wealth of knowledge regarding the safety of the vaccine. There's also a lot of people spreading incorrect information. This can be dangerous when trying to encourage unvaccinated people to change their minds. Confusion can also stem from local government itself. Changes in regulations, particularly pertaining to masks, have not instilled confidence in health officials.
At times, the encouragement to wear a mask and get vaccinated can come across as controlling. Prior lockdowns were also viewed as a form of government control, but these regulations are currently reduced or completely removed.
Conspiracies and A Lack of Trust
The COVID vaccine has undergone rigorous testing. While they are deemed to be safe, there is sometruth in certain claims. There's no reason to believe the vaccine will cause harm, but we also have no way to ensuring it will not cause complications 10 years later. There's no indication it will, but it's impossible to conduct a decade-long experiment in a matter of months.
The future remains unsure, but some populations of people have uncertainties due to inequities in the healthcare system. Underserved populations, particularly Black communities, have been historically overlooked in medical testing. People may point to the Tuskegee Study as a prominent example of medical deception, but racial inequities have persisted in the medical community. More recent studies have used disproportionally small minority populations. Understandably, underserved populations want to ensure the COVID vaccine is safe for all people. While these concerns can easily spread, the CDC has committed to presenting facts on racial equality regarding the vaccine.
President Biden has spoken out against Facebook's ability to heighten vaccine anxieties and spread misinformation, but conspiracy theories are still an issue when it comes to vaccination. In a recent survey Fox 5 San Diego shared public perceptions regarding COVID-19 and the vaccine. Many people still believe some myths surrounding the pandemic.
Survey questions indicated 20% of respondents believe the vaccine may plant microchips in our bodies. A slightly lower percentage believed there may be truth to the idea the vaccine causes autism. The more dominant belief pertains to the severity of the pandemic itself. Nearly 40% of respondents believe the pandemic was exaggerated for political reasons.
These beliefs are persistent in the San Diego community. While a minority of people have these thoughts, they can easily discourage San Diegans from getting a vaccine.
Getting San Diego Vaccinated
Now that COVID cases are rising, so are concerns. The public wants to avoid lockdowns, and San Diego County currently has no plans on reinstating mask mandates, but that might change if cases continue to rise.
The second quarter of 2021 saw a lot of improvements, but the progress seems to be in jeopardy. With the delta variant spreading quickly, vaccination remains the best line of defense. We will never be able to convince everyone to get the vaccine, and there are no plans to force people. The remaining COVID cases still pose some level of risk, even to those vaccinated. So, it's important not to perpetuate lies about the vaccine.
California remains above the national vaccination average. In San Diego and throughout the state, the vaccine is readily available. Now, the goal is to spread correct information and view hesitancy with a sense of compassion. People have different views, and they're more likely to be changed by facts than opinions.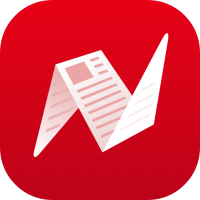 This is original content from NewsBreak's Creator Program. Join today to publish and share your own content.