It's been a long time since consumers needed to go to a physical store to make purchases. Most items can be ordered online with a few clicks, and Amazon has become a staple of e-commerce. People have become comfortable receiving daily packages thanks to Amazon Prime and all of its benefits. 
According to Forbes, Amazon is the biggest retailer in the world. This is no easy feat, and it's the culmination of millions of small transactions. It should be no surprise that Amazon is trying to get you to spend more money, but they face some unique challenges. Unlike physical retailers they don't have the tangible products for customers to touch and see. So they use some crafty digital tactics to get you to spend more.
Are they unique? Absolutely not.
Most retailers are trying to spice up their e-commerce presence and get customers to make more sales. As the biggest retailer, Amazon is going to solidify trends. This doesn't mean they invented every marketing strategy; they just turn them mainstream. To some degree, all retailers are guilty of trying to entice customers to spend more. This will always be a part of the retail experience, but it can also hurt customers' wallets. 
With an analytical eye, it's easy to see how Amazon's customer journey can be a bit manipulative. Knowing their tactics can help consumers to get what they need, and avoid spending more than they want. 
They Make Recommendations Using Data
Amazon receives millions of clicks each day, and it shouldn't be surprising to hear they collect some data. The product of this data is presented to the users clearly through their recommendations. When scrolling down a product page, you're likely to see screens comprised of suggestions. Amazon uses data to hedge their bets. If you're interested in one item, they're going to suggest items similar customers also viewed.
By doing this, they're trying to get you to buy more. At the very least, they want you to purchase something. If they can put the right product in front of your eyes, then you're more likely to actually check out. Of course, Amazon makes the check out process easy, so it only takes seconds for them to charge your credit card. 
They Prioritize "Amazon's Choice"
If you've spent time on Amazon, you've likely seen some products wearing an "Amazon's Choice" badge. This doesn't have a defined meaning for the user, but it does make the product seem more official. Someone at Amazon likes this product, even if the rationale isn't provided. 
Usually, products get tagged as a "Choice" product if they're an essential item that satisfies a commonly searched need. However, it goes deeper than that. Amazon is going to favor products that are Prime-eligible and play into the Amazon ecosystem. They can also give preference to products that provide more revenue to Amazon. The label often benefits the company and makes customers more dependent upon the Prime services. This might seem shady, but these products are Amazon's choice, not the customers' choice. 
Their Bundles Aren't Beneficial
Have you ever found yourself scrolling through an item on Amazon only to stumble across the "frequently bought together" section? Amazon uses data to make a nice bundle for you, and customers can add all items to their cart with a single click. Perhaps this saves time, but it doesn't save money.
If you look closely at this section you'll see there's no savings on these items. When added individually they'd amount to the same total. However, customers tend to perceive bundles to be a better value because there's only one price and you get multiple items. Amazon uses this knowledge to their advantage, and they use a lot of their screen space to get customers to add more items to their carts. 
They Want You to Subscribe and Spend More
A lot of items on Amazon, especially consumable products, can be ordered as a subscription. When you do this, you tend to get a small discount with each shipment. Some items even have a bigger discount on the first purchase. Savings can be tempting, but this can also be a trap.
The subscription system might make sense for some items. In other cases, customers keep getting a monthly delivery as their closets fill up with a surplus. Amazon is hoping you forget to cancel your order so they can keep delivering to your house. Before you know it, you'll be making daily Amazon purchases without even accessing the website. 
They Inflate the List Price 
Sometimes you're looking at items on Amazon that appear to be on sale. Your savings seem high, and you're paying 50% less than the list price. Then you look at a similar item; it's also 50% off. In fact, it seems all items in that category are significantly reduced. 
Guess what: no one is paying the list price. It's artificially inflated to create the illusion of a discount. These listings are trying to create their own comparisons so customers don't stray too far. If they think they're getting a good deal, they won't need to check out other products. Time will tell if the buyer is really saving money. In many cases, the price never goes up. The product lives at a 50% discount. 
They Use Shipping to Advertise Prime
If there's one thing Amazon wants you to purchase it's a Prime membership. For $119 annually or $12.99 monthly, users can enjoy free two-day shipping on millions of products. They also get access to videos, music, storage, and other digital services. Prime can be very convenient, but you need to spend enough to justify the cost. 
Prime members spend $800 more annually than non-Prime members. So, Amazon is constantly reminding users to try the service. If you're a non-member, you'll see the reminders most frequently when you're trying to ship an item. You'll need to spend $25 to get free shipping without a membership. So you either pay for shipping, buy more, or get Prime. If you opt for a free trial, Amazon is trying to get you hooked. You'll miss it when it's gone, but you'll need to pay for it to come back.
They Showcase Kindle Everywhere
It shouldn't be a surprise to see the Kindle mentioned all over Amazon. After all, it is an Amazon product and they want people to build brand loyalty. Every time you look at a book, you see the Kindle option. Apps can be purchased for the Kindle, and Kindle owners can enjoy savings.
Amazon knows their Kindle users are the most dedicated. On average, they spend about $1,450 annually; that's more than Prime members. Plus, they're likely buying books and other digital products. The cost to produce another digital copy of Eat Pray Love is minuscule, but Amazon can charge its regular price for the book. Then, when the book is done, the reader will search for a new one on Amazon. 
They Want You to Stream and Spend
Shipping might not be enough to get you hooked on Amazon's services, so they've worked to beef up their Prime Videolibrary. Like any other streaming service, you'll need a subscription to access it. Users can pay $8.99/month to just get the videos. Or, they can get Prime Video included in their Prime membership. Most people will opt to spend a few more dollars on the latter. 
Amazon has the money to get some big names. Shows like The Boys and Jack Ryan have earned some fans. They've even gotten some big movies debuting on the service like Coming 2 America and Borat Subsequent Moviefilm. Getting a membership for a single month is less than the cost of a single movie ticket. In that case you're getting a good deal. Amazon is betting you won't just pay the cost of a single month and your subscription will keep renewing. 
They Want to Replace Your Grocery Store
There's no doubt Amazon's existence has hurt single-category stores like Best Buy, Barnes & Noble, and Toys R Us. They haven't fully drawn crowds away from department stores like Walmart and Target. Those stores offer one thing Amazon hasn't been able to overtake: food. That doesn't mean Amazon isn't working on it. Their Fresh service is trying to bring groceries straight to your house. 
Fresh allows customers who spend $35 to receive free two-hour delivery. Amazon has a partnership with Whole Foods, so you can also get one-hour pick up at a local store. This move will keep people away from all-in-one department stores. Amazon wants customers to never need to leave their house; certainly not to get basics at Target. For now, they'll settle for them only going to a grocery store like Whole Foods. 
They Have Prime Day to Make You Spend
In the middle of the summer, Amazon has some of its best deals. This event is known as "Prime Day," and it's a time when Prime members can receive discounts and promotional offers. If you want to save, you need to be a member. 
Of course, this is a made-up event akin to Black Friday. It's likely an opportunity to sell inventory before new items arrive for the holiday season. Regardless, customers can save if they're committed. They might need to make purchases at specific times, but checking the website will just expose them to other deals. 
Prime Day is also an opportunity for Amazon to get members to become more invested in their ecosystem. Some of the best deals are on Amazon's own products like the Echo or Fire TV. They also offer a streamlined experience when you download the app and savings for people who perform certain actions. All of these tasks make Amazon a bigger part of your life. 
Is Amazon Manipulating Its Customers?
A lot of the tactics employed by Amazon are a little sketchy. They want customers to spend money and rely on Amazon as a resource. To do this, they use all of their features and try to entice customers with convenience and savings. 
In some regards, this can be viewed as manipulative. In other regards, they're no different than other retailers. Walmartand Target offer two-day shipping, but customers need to spend $35 or have a Target Redcard. Being a Prime member eliminates those barriers, but customers need to pay up front. Nothing is free, it's just a matter of how you receive the incentive. 
Most features on Amazon's website have been integrated into other websites. Of course, there are some implications in the experience. When they make recommendations; they're collecting your data. When you save on subscriptions; they're hoping you never cancel. Amazon is trying to make their customer journey seamless, and this allows many customers to overlook their strategies. 
If you don't want to fall victim to Amazon's methods, you need to be educated. There's no denying Amazon's convenience, and power-users do save a lot. They can get almost any product in under 48 hours. Such a large catalog can become a temptation if you let it, but it's a luxury if you're savvy to Amazon's tactics.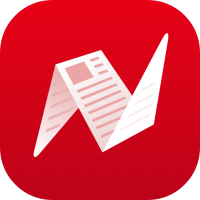 This is original content from NewsBreak's Creator Program. Join today to publish and share your own content.