If you find yourself in Pacific Beach, you're in for a fun time. The main attraction is the ocean, but there's much more to discover away from the water. Particularly, you're going to want to grab some food or drinks. PB has plenty of that, making it one of the better beach towns in San Diego.
Pacific Beach has a lot of options, and it wouldn't be possible to find the ten best restaurants. That's all dependent upon your personal preferences and the specific ambiance you're looking to find. However, there is a lot of variety. This means you should be able to find the right restaurant for your specific mood.
I'm going to focus on local restaurants. Some of them have multiple locations, one being in Pacific Beach, but they're mostly isolated to San Diego and the SoCal area. Plus, I know you're not looking to read about big chains. There's a time and place for Taco Bell and iHop; this list isn't that place.
Pacific Beach AleHouse
Best spot with an ocean view
Want the perfect patio to overlook the Pacific Ocean? Look no further than Pacific Beach AleHouse. The whole restaurant has comfortable seating, but the real treat can be found on the roof. Here, you will be able to overlook Crystal Pier and the boardwalk. Of course, if you're just searching for food then you've made a good choice. AleHouse has burgers, salads, flatbreads and entrées. They've also got a great selection of local beers to accompany the view.
Pacific Beach Shore Club
Best college-aged bar
Let's be honest, PB Shore Club isn't for everyone. It definitely caters to a younger crowd, but that's a sizable part of PB's population. Shore Club has a huge patio overlooking Pacific Beach. If you're trying to get an ocean view, this might be your best bet. It's often crowded, especially on weekend nights. If you're looking for a quieter bar, you might want to try somewhere else. If you're a young adult looking for a good time, Shore Club is right up your alley.
Dirty Birds
Best spot for wings
Pacific Beach is a town with a lot of recent grads and transplants from across the nation. If you're into sports, any sport, Dirty Birds probably has your game playing. The main attraction is their wings, which range from mild to super spicy. If you're going with a group you can try a variety of sauces on your wings. Even if you're going solo you can try a few. Plus, they have a fully stocked bar to quench your thirst. The PB location is just a block from the beach and can be found on Mission Blvd.
The Grass Skirt
Best cocktail bar
"Hidden" in a plaza on Grand Ave., The Grass Skirt is a fun tiki bar with novelty drinks. If you're looking for more than just beer, this is a good place to go. While the bar itself isn't too hard to find, the interior lives up to all hype. It feels like a cool Hawaiian lounge even though it's in San Diego. There are small plates if you want some snacks, but the real appeal comes from the cocktails and the décor.
Fig Tree Cafe
Best brunch and breakfast
At the top of Cass Street is a hidden gem: Fig Tree Cafe. Unlike other restaurants on this list, Fig Tree isn't on a busy street. It's designed to look like a hut, but this adds to the unique feel of the restaurant. It's also the perfect place for a comfortable brunch or leisurely breakfast. While you can find a lot of great brunch options, some of the best meals will make you think you're eating dessert. The French toast and pancakes go beyond the basics and gives you options you won't find anywhere else.
The Baked Bear
Best dessert
When you want to beat the heat, ice cream might be the most obvious choice. Baked Bear is just a block from the ocean, and it's guaranteed to satisfy any sweet tooth. They have a variety of cookies and ice cream flavors. It's up to you to find the perfect combo. Most people will get a sandwich, but feel free to just get the ice cream or some cookies. Whether you're looking for a sugar bomb or a photo opportunity, Baked Bear will give you what you need.
Backyard Kitchen & Tap
Best one-size-fits-all
Whether you're looking for brunch, burgers, or beers, Backyard Kitchen & Tap probably has you covered. On the weekends, they tend to be less busy than some of the other restaurants in PB. Not a bad thing, especially when you're looking for bottomless mimosas. On evenings and weeknights they tend to have games playing and their award-winning burgers. During the COVID-19 pandemic they opened the "Sideyard" for people to sit outside and grabs drinks. It currently operates in addition to their patio and bar, but it's another way to grab drinks and enjoy the sunshine.
Sandbox Pizza
Best pizza
Having just moved from Grand Ave. to Garnet Ave., Sandbox Pizza has become a staple in the Pacific Beach community. If they're known for one thing other than the pizza, it's their tagline: Eat More Box. If you want to eat at the restaurant, they have plenty of beers on tap. Whether you dine-in or take out you'll be sure to enjoy the novel pizzas and their names. Sandbox is definitely worth a try. When you eat there, you get pizza. How could you lose?
Oscar's Mexican Seafood
Best spot for fish tacos
San Diego's location makes it known for two types of cuisines: Mexican and seafood. In Pacific Beach, you can get your fix of both at Oscar's. The restaurant is known for their fish tacos, but many diners also get the seafood fill with the ceviche. It's a very popular spot to get lunch, so be prepared for a line. Fortunately, there's two locations in Pacific Beach. The Emerald St. location is just a couple steps from the ocean. The Turquoise St. location may require you to walk a block or two, but it's still the perfect spot to grab lunch after surfing at Tourmaline.
Second Nature
Best vegetarian and vegan
Being in San Diego, it's common to find people who have adopted vegetarian or vegan diets. While most places have some vegetarian options, Second Nature makes them a priority. Of course, you will find salads and açaí bowls, you'll also find a full brunch and dinner menu. While it's not exclusively vegetarian items, plant-lovers won't feel like an afterthought. It's a great place to site outside, grab a meal and a drink, and enjoy the San Diego weather.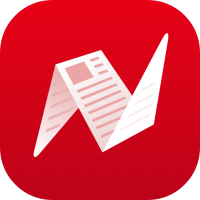 This is original content from NewsBreak's Creator Program. Join today to publish and share your own content.