There's an episode of Friends where Ross and Monica are invited to dance in the background of Dick Clark's New Year's Eve Party. They fight for attention and perform "the routine," a dance they choreographed as children. It's one of the more humorous Friends episodes, but it's also a moment no one can relate to.
After all, the show is a sitcom. Many of the plotlines occur because of amusing situations, and many of these coincidences would never happen in real life. Yet the show is also designed to be reflective of life as a young adult. The social dynamic between the six main characters is relatable to other groups of people, and there's a reason so many viewers love the show. In most lives, mine included, there are moments when you need your friends to be your family. When Friends captures these moments, the show finds a way to transcend sitcom world and parallel the real world.
These are the Friends episodes that seem to capture something real, at least in my world. They're not ranked in any particular order, but they all hold some level of significance. As an avid fan of the show, I often look forward to rewatching the episodes. For one reason or another, they evoke powerful emotions in me. This is why the show is beloved: people can laugh and relate.
The One with the East German Laundry Detergent (season 1, episode 5)
Season one of Friends focuses on Rachel's transition to life as a young adult in New York. While there are many Friends episodes about her relationship blunders, her struggle to do laundry strikes a relatable chord. As an adult, people often find themselves learning new things. Many of these skills should have been acquired earlier, but learning them late is better than never learning. While doing laundry, Rachel needs to navigate an unfamiliar setting and needs to stand up for herself. With the help of Ross, she gets the job done and has a few laughs.
The One With Five Steaks And An Eggplant (season 2 episode 5)
If there's one thing guaranteed to cause some problems in a group of people it's money. When Monica gets a promotion and wants to go out to celebrate, half of the friends group feels the decision is inconsiderate. Rachel, Phoebe, and Joey have less money than the other three, but they often feel their financial situations are given little consideration. Monica, Ross, and Chandler later buy six tickets to see Hootie & The Blowfish, but the other three don't want to feel like their poorness is an issue. When you're young, financial situations are going to vary. At times, some people will feel inferior if they don't have a lot of it to spare. At the end of this episode, Monica learns the hard way that financial stability can change at a moment's notice, but the people who matter will support her regardless.
The One With the List (season 2 episode 8)
We all have ways of making decisions; Ross made a list of pros and cons. While the drama in the episode revolves around Rachel being reduced to a list, the most relatable character might be Julie. Before dating Rachel, Ross enters a relationship with a like-minded archiologist. As soon as he thinks Rachel might be into him, he dumps Julie for a chance at dating Rachel. This is a TV show, and Julie was never supposed to be a major character. In a real life scenario, she's just a tool in Ross's self-discovery. At some point most people become a Ross or a Julie. Ross tries to hide his emotional wants by pursuing something that seems to be logically correct, yet it's emotionally unfulfilling.  Julie is upset because she never stood a chance; she was just strung along so Ross could work out his own issues. Someone was going to get hurt, and in the end it was Julie.
The One Where No One's Ready (season 3 episode 2)
Of all the Friends episodes, this is my least favorite. Not because it's bad, but because I can feel Ross's pain. We've all had a time when we've wanted to get to an event early, but our guests don't seem to share the same emotion. Everyone has a different priority, and you feel like a nag for trying to get people to attend their commitment. While life isn't always about you, there are times when you become the center of your little world. Watching Ross struggle as his friends ignore their commitment frustrates me more than any other episode.
The One With The Cat (season 4, episode 2)
It's common to find people with different beliefs, but nobody has more eccentric beliefs than Phoebe. When she finds a stray cat, she's convinced it's her mother reincarnated. This brings her a sense of security, but all of her friends know this is just another one of her quirks. Convinced he's right, Ross tells Phoebe and crushes her spirits. In the real world, other people will have differing beliefs than you. It's not as simple as Phoebe's scenario, but it can be a moral conundrum. At some point we begin to question others' beliefs internally, but we need to know the right times to address them externally.
The One Where They're Going to Party! (season 4, episode 9)
As you get older, some things begin to feel less fun. When Chandler and Ross have a friend coming to visit, they're excited to go out and party like the old days. Then the friend cancels, and Joey offers to take them out. Quickly, they realize they've lost their partying spirit. Going out is exhausting when you're older and there's no shame staying in and having a quiet night. Of course, like most Friends episodes, there are subplots. One involves Rachel's boss dying in a freak taxi accident; hat's not relatable.
The One with the Truth About London (season 7, episode 16)
Monica and Chandler's romance happened unexpectedly, but this happy coincidence had less romantic origins. Monica came into the hotel room because she wanted to sleep with Joey. Throughout my life, some of the best things happened unexpectedly. There are times when I've felt like the alternate choice. Even though these situations led to good places, it's tough to know someone else held priority over me. Life isn't always perfect, but sometimes you can enjoy the rewards with gratitude and a willingness to forgive.
The One with Christmas in Tulsa (season 9, episode 10)
Toward the end of the series, Friends manages to take one of their older cast members and make a perfect storyline for young adults. Chandler's job relocates him to Tulsa and his work/life balance is non-existent. After being told to work on Christmas, he quits. Sadly, these types of scenarios are all-too-common for young adults. In order to advance in their jobs they need to accept responsibilities that compromise their personal time. For Chandler, this was a pivot point that forced him to look into a new career path.
The One with the Fertility Test (season 9, episode 21)
As people age, children become part of the picture. In the Friends group, Monica has always wanted to be a mother. Now married to Chandler, she is given a rude awakening when she struggles to conceive. After a series of tests, both Monica and Chandler discover they have fertility concerns and they may need to rely on alternate methods.
This may have been one of the more progressive Friends episodes, even for one that first aired in 2003. Fertility has always been a struggle for some people, but it's only been openly discussed in more recent times. As you get older, you will find someone facing a similar struggle. Fortunately, Monica and Chandler find compassion and support in their friends.
The Last One (season 10 episodes 17 & 18)
Rachel has a new job, Monica and Chandler have a new home and babies, Ross has tenure, and Rachel has a new job in Paris. The group is splitting, and the phase of life when your "friends are your family" is coming to a close. At some point, we will all face this. The universe will not align all of our events so perfectly, but milestones in life will often accompany transitions in your social circle.
Of course, this episode is the one where Rachel gets off the plane. She might not be taking that job in Paris, but this moment also has an understated commentary on American society. In earlier episodes (like Chandler's fake trip to Yemen in season 4's The One With All the Rugby), people could walk all the way to the gates of a plane. When Ross wants to get Rachel off the plane, he needs to buy a ticket and bypass airport security. The writers don't acknowledge this, but it's a reflection of post-9/11 America that still impacts us today.
There's also Joey who doesn't have a milestone. He's forced to transition to his next venture in life. Likely, you will know someone like this. That person isn't prepared to move on, but they need to because other people have new opportunities. Perhaps his story is the realest of all... except for the part where he gets a spinoff show.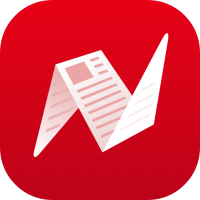 This is original content from NewsBreak's Creator Program. Join today to publish and share your own content.