For seven straight weeks the #1 song in America is "Butter" by BTS. The Korean boy band has helped to make K-Pop one of the biggest genres in the USA, and they have amassed a huge fanbase. If you're not part of the "BTS Army," you've likely heard their music before. Last year the song Dynamite hit #1 on the Billboard Hot 100 and was played in commercials. This year, Butter has been the most popular song for over a month. It should be all over the place, right?
It's possible the average listener is still unfamiliar with the song. While it's not unsuccessful by any measure, it's only exceptionally successful by one measure. 
Out of all the songs in the top 10 of the Billboard Hot 100, Butter had the lowest number of streams and the smallest audience on radio. Yet the song's sales number is disproportionally high: greater than all nine of the other top 10 singles combined.
BTS has learned to game the Billboard Charts to reach the top for seven weeks. Depending on who you ask, this is either a genius move or a desperate scam. Regardless, it makes you wonder what the Billboard charts really measure. 
How BTS Hit #1
Butter became the 54th song to debut at the top of the Hot 100. This is an impressive feat, but one that's becoming increasingly common. It held onto the position for the second week, third week, and continued onto the seventh week (so far). Each week, their success has been mostly influenced by sales of the song. 
In its first week, Butter was available for 69¢ as a single. Additionally, an instrumental version was available at the same price. Together, the two versions sold 242,800 copies. 
On the second week the "Hotter" remix was released for 69¢, then the third week saw the "Cooler" and "Sweeter" remixes released at the same price point. Then, the physical vinyl and cassette singles could be purchased. Now, the CD single is being released. There's a "Peaches" and a "Cream" addition of the CD available, and inside there are photo cards and message cards. Of course, there are numerous cards but they're assigned randomly in the singles. If you're a collector, you'll need to buy multiple CD singles to try and get them all.
The song is available in every possible format, and it began at a low price. For under a dollar per track, it's not too expensive for fans to show their support by purchasing all versions. Once physical copies are introduced, it starts to get more expensive. This hasn't deterred the BTS Army, who may not have the equipment to play the physical media.
It wouldn't be too surprising to see BTS amassing numbers of sales if everyone understood the commitment of the BTS Army. The first week's sales are exceptional in today's music market, but the Army will do anything for their boys. Keep in mind, this is just looking at the US market. They're so big in Korea that laws have been bent so the members of BTS can keep performing and postpone military service. 
Is This New?
It's no secret that artists and labels want songs to be successful. Hitting the top of the Billboard Hot 100 is a major achievement, and there are even rumors that labels incentivize artists who can top the chart. So, the labels use every trick at their disposal to inflate numbers. 
Billboard is continuously trying to address marketing strategies that are not reflective of popularity. In 2020, Billboard needed to change their rules to stop including "merch bundles" toward single and album sales. Through this tactic, artists would add an album onto the purchase of a physical item such as a hoodie or t-shirt. Suddenly, the song's sales would skyrocket even though people weren't looking to buy music. Artists like 6ix9ine and Travis Scott have sent songs to the top of the Hot 100 using this tactic. 
Discounting singles has been very common for artists for decades. In 2001, Mariah Carey's Loverboy was underperforming. Her label, Virgin, discounted the CD single to 49¢. As a result, the song skyrocketed 58 positions to #2, only being blocked by Destiny's Child's Bootylicious. Of course, Mariah isn't the only one who tried to inflate her numbers, but modern times have required labels to modify their approaches.
BTS is actually using an older strategy. A more modern approach can be seen my Justin Bieber's song Yummy. He posted instructions on Instagram teaching fans how to game the system and inflate streaming numbers. This is also a reason BTS's numbers raised a few eyebrows. But BTS is different than Bieber. They're not manipulating the systems; if anything, they're manipulating their fans. 
Why Billboard Is Broken
At its root, Billboard tries to assess popularity. They use an algorithm to calculate performance, but these numbers can always be manipulated. For the Hot 100, streams, radio play, and single sales are all weighed and converted to a point system. It seems inauthentic for someone to purchase a single multiple times, as it can be replayed infinitely. Yet it's completely valid for an avid fan to stream a single song 200 times in a week because they've fallen in love with it.
BTS's fans are unique in one regard: they want to purchase all of these digital singles. They're so committed to the success of their favorite band that they'll spend extra money to buy all versions of Butter. Despite having strong sales for seven consecutive weeks, BTS never needed to incentivize purchases with merchandise or autographs. All they did was stagger releases. Though the merit of this claim gets a bit blurry after the seventh week when CD singles are factored into the equation, and fans will need to make multiple purchases to obtain all the images available as part of the package.
For seven weeks, Billboard has measured the dedication of a fan base. We know most of BTS's fans are quite young, and it's logical to assume they'd normally spend their time streaming music. Their willingness to make purchases says nothing about their love for Butter as a song. If that were the case, the song would have stronger streaming numbers.
BTS's success is not devoid of merit, but their label is doing anything it can to get numbers higher. Billboard can only implement so many caveats to prevent artists from inflating numbers. iTunes might prevent an account from purchasing duplicates of a single track, but no one is monitoring who's buying the CD singles at Target. The Billboard algorithm can be a game, and the BTS Army will play it. 
What Can Be Done?
By most measures, Good 4 U by Olivia Rodrigo should have been #1 for most of the time Butter spent atop the chart. It doesn't take a genius to see BTS's disproportionally high sales. The band does have fans, but the sales numbers are comprised of repeat buyers.
The Hot 100 is measurable and its calculation isn't hidden. So, artists are always going to try to manipulate the system. If BTS encouraged fans to stream Butter all day and night, they'd do it. However, their record label knows one sale is significantly more impactful than one stream. So, they found a way for fans to make multiple sales contributing to one calculation. 
There's no clearcut solution. Billboard will make adjustments as they see fit, but artists will always adapt. Right now, the system works in a way that benefits BTS and their fans. Regardless of the artist, they will always try to find a way to promote the song and build success. Even organic hits need to understand the algorithm and play to Billboard's point system if they want to reach the top.
I'm not the only one who is losing faith in Billboard. Tom Breiham wrote about Butter's impact on the charts for Stereogum. The truth of the matter, Billboard is measuring the popularity of something, but it's not necessarily music. It's a snapshot of pop culture rooted in music. It's becoming as credible as MTV. 
The Hot 100 has been this way for a while. On July 2, 2005 the number one song was Inside Your Heaven by Carrie Underwood. This is her highest charting single, but most people would tell you her biggest song is Before He Cheats. Looking at that week in 2005, we're able to see the popularity of American Idol as a show, not Carrie Underwood or her song. If we look at the month of June in 2021, the Hot 100 will tell us how popular BTS has become. Not necessarily the song Butter, just BTS and their fanbase.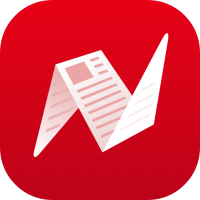 This is original content from NewsBreak's Creator Program. Join today to publish and share your own content.