Disneyland calls itself the happiest place on earth. When I think of happiness, a pandemic isn't part of the equation. When I think of "on earth" in 2021, the pandemic is a huge factor. In the state of California, most restrictions are lifted. Disney has been "gradually increasing" capacity in their California parks since June 15th, meaning their protocols are continuously changing and remain a work in progress.
I subjected myself to be part of the experiment. Admittedly, I am a bit of a novice when it comes to Disney. My experiences in the park, good or bad, may not be directly related to pandemic regulations. However, my time in the park was undoubtedly impacted by the pandemic. I am fully vaccinated, so I was somewhat comfortable going into the park. I also know Disneyland attracts a lot of children and most of them are not vaccinated. Despite eased restrictions by the state of California, Disney ought to know some parkgoers are still vulnerable.
This was a trip to Disney, and I had a very enjoyable time. The staff puts a lot of thought into the experience and they set very high standards for themselves. Guests pay a lot of money to receive this experience and Disney knows a day in the park gets expensive. With such a high price tag, Disney has to know people will have low tolerance for errors and delays.
Right now, Disney is walking a blurry line between their ideal experience and public safety. I was a bit surprised to see where they placed the priority, and this certainly had some impact on my time in the park.
Getting Into the Park
Perhaps the most complicated part of the experience came weeks before entering the parks. I purchased a park-hopper pass to visit both Disneyland and California Adventure, and I had to schedule this online. Given California's restrictions on capacity, I made a reservation for the 4th of July weekend about two months in advance. I actually wanted to visit on Memorial Day weekend, but all reservations had been filled.
Making my reservation was very confusing. To book a trip I needed to ensure there were tickets available and reservation space in the parks. I couldn't look at one calendar to book my full trip. Rather, I had to switch back and fourth between the tickets calendar and reservation calendar. The complicated booking system seemed uncharacteristically Disney, but I was also understanding of this because the imposed regulations were relatively new.
Disneyland continues to use the reservation system despite their ability to open at full capacity. As of now, there doesn't seem to be any dates blocked out. This probably makes the process easier, but I do confess a sense of disappointment with my experience. Not just because it was complicated, but because the parks were open at full capacity when I visited. I experienced the complications under the pretense that park capacity would be limited. I'd be lying if I said I wasn't excited for a trip to Disney with limited crowds and shorter lines. As California's regulations changed, Disney upped the number of reservations they'd accept. Of course, I understand this. I also felt burdened by a complicated system and received nothing in return.
Despite all of the reservations, there were still long lines to enter the parking lot and get into the park. Disney streamline the experience well, but it still left me scratching my head. What was I reserving with their system? It took about half an hour to enter the park: fairly standard. I also view every minute wasted as value being reduced from my park ticket. I know most people don't think this way, but I also know I'm not the only one with this viewpoint.
Safety In the Park
After parking in the Mickey & Friends lot, there's a long walk to the main gates entering the parks. Trams are not in service, so there's no transportation options other than walking. Once you get to the gates, you'll wait in line to enter. This it the first time I really realized there was no social distancing. It felt familiar and uncomfortable at the same time. For me, this was the first time in about 18 months that I felt lost in a sea of people.
Disneyland does not require face masks for individuals who are vaccinated. If you're unvaccinated you're required to wear a mask; at least you're supposed to. This is a merit system, so no one is monitoring you. You're also strongly recommended to have a negative COVID test if unvaccinated, but this is also only encouraged.
In reality: do whatever you want.
I am vaccinated, and I brought a mask into the park. I wasn't sure if I was going to need it or not, but I'm glad I had it.
Once I got past the gates and made it to Main Street, the typical Disney experience was in full swing. The streets were busy and full of life. It was very crowded, and the majority of people were not wearing masks. It wasn't so crowded I couldn't move, but it was crowded enough that social distancing was impossible. Being vaccinated, I wasn't hugely concerned though I did wear a mask when entering the crowds. No one was enforcing anything, and masks were still common enough.
If you're vaccinated like me, want to play it safe, but don't want to forgo all the joys in life, you'll be just fine. Masked or unmasked, no one is policing you. Logically, I know children are unlikely to be vaccinated because the FDA has not given their seal of approval. I saw a lot of young kids without masks. They were able to walk the park freely, and no one said anything.
The lines were a bit crowded as well. However, Disney handles the experience well. Though the major attractions had long lines, they moved quickly. At one point I even heard a park employee telling people to fill in all open space; a clear sign social distancing is dead.
Changes to the Experience
Once inside, it felt like a fairly normal day at a theme park. There were very few times when I found myself saying "oh, this must be a COVID protocol." Stores were open, rides operated at full capacity, and lines were moving fast. One person would exit a ride and the next would go on, no sanitation needed. However, the park still has a huge number of hand sanitizer stations available.
There weren't even social distancing markers on the ground. This shouldn't be too big of a surprise at Disney. The second they want to change their aesthetic, the staff will scrub the park to make it look shiny and new. However, most of the staff did wear masks.
Characters weren't walking around freely. Instead, they'd be behind fences. Guests would need to pose in front of the fence, and the character would get in the frame, but there was no contact. For some people, this might be a disappointment, but others won't care too much.
One change that didn't impact me was the suspension of the Fast Pass. In fact, I probably benefitted from a faster queue as a result. I did hear some people talking about this, but I never intended on using Fast Passes. There was a single rider line in operation. Apparently this was only recently reintroduced.
Emphasis on Mobile
Like many places, Disney has tried to reduce touch points thanks to the pandemic. When going to restaurants, many offered mobile ordering. I ordered pizza from Pizza Planet, and it worked pretty well. It wasn't instantaneous, but it was much faster than waiting in line. The only issue this imposes is a bottleneck of people going through the door. There's multiple lines and one doorframe.
Beyond this, the app was a low point of the experience. It didn't orient me well, scrolling through the map was glitchy, and I wasn't able to filter restaurants by proximity. These issues persisted on two phones, so it's less likely to be user error.
It's clear to me that the app will become a bigger feature in future. The park was covered in QR codes, and it has a lot of potential to limit contact while minimizing lines. Fewer lines means more dollars, and Disney should have the resources to have a great app.
Despite having difficulties navigating the app, ordering food was a highlight. I anticipate tickets and Fast Passes will be housed on the app in future years. Hopefully all restaurants will work in the app at a later date as well. Some weren't available for ordering ahead such as the Starbucks locations or the Avenger's Pym Test Kitchen.
Should You Go to Disneyland?
After a long day at Disneyland and California Adventure, I had a great time. After all, it's Disney. They do a great job with their experience, and leaving the park I felt a stronger connection to the positives than the negatives.
A few days after my trip, I am able to recall the full experience with more clarity. As good as it was, there were some faults. This is ignoring some of the things they couldn't prepare for. One example: I spent 15 minutes in line for the Haunted Mansion only for the ride to break down. I assume this was unavoidable, so I can't be too upset about it.
I also acknowledge I booked my trip in the middle of a transitional period of California. Still, Disneyland insists guests make reservations. So, I needed to deal with all of the inconveniences of post-pandemic Disney while receiving none of the benefits. The park seemed to be at full capacity, but I was unable to attend over Memorial Day weekend (my original goal) due to capacity limitations. Then, the park had full lines, no social distancing precautions, and minimal sanitation.
If you're fully vaccinated and willing to assume the small risk entering the park, then it's still worth a trip. Even though I spent a lot of the day in a mask, it really felt normal to me. Remember, I elected to wear the mask. No one asked me to, and if you don't want to wear one, no one will make you.
Just be aware that some services are limited. You might need to walk from the parking lot and you won't be able to high-five Mickey. If these luxuries hold no value to you, then it's not a big deal. However, there is no reimbursement for the limitations.
If I had children, I would be very wary of bringing them to Disneyland. Pre-pandemic would have been a different story. Post-pandemic, the park is offering an experience for fully vaccinated adults knowing they're appealing to young, unvaccinated children. I'd imagine this will allow the virus to spread, but Disney doesn't want to compromise their younger audience. All responsibilities fall on the customer, as young children have allegedly read and acknowledged the COVID protocols.
I don't regret going to Disneyland at all. The Avengers Campus was a cool new addition, and it's nice to be able to do something that feel normal and exciting. Just be realistic. Some things will be different, and this experience isn't for everyone.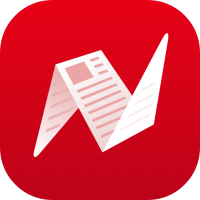 This is original content from NewsBreak's Creator Program. Join today to publish and share your own content.