My childhood consisted of afternoons after school watching blocks of television. Usually, I would be able to flip through cable networks and find a variety of shows. Wether it was reruns of sitcoms on TBS, crappy dating shows on MTV, or gameshows from my childhood on Nickelodeon GAS, there always seemed to be something suitable to watch. 
Looking at cable schedules today, there's nothing. Many of the same shows run for hours on end. There are very few original shows being aired on cable television, and afternoons often feel like an endless binge of repeats. With all of the options available to people, why would anyone want to tune into TBS for five straight hours of Family Guy? 
In a world where streaming seems to be the future, network television still seems to have a place. If you keep scrolling up, you'll enter a television graveyard known as cable. Whether this is simply a change in structure or a sign of death isn't inherently clear. But anyone who wants to cut the cord is unlikely to change their minds based on the current cable offerings. 
What Happened to Cable Television
There was a time when the structure of cable TV was very different than network TV. Often, a network show would air once. Before the eras of streaming and DVR, you would need to tune into the original broadcast to catch the show. If you missed an episode, you'd either need to wait for a summer rerun or forgo the show all together. 
Cable was different. They'd rerun shows, usually within 24 hours of the original broadcast. If you missed the most recent episode of South Park in 2004, TV Guide would list the times throughout the week when Comedy Central would play it again. If you missed The Simpsons on Fox, you'd be waiting a lot longer for the rerun. 
DVR started to change this dynamic. Viewers could easily record episodes, fast forward through commercials, and watch whenever they had time. This makes the experience convenient for the viewer, but it also impacts advertisements. New episodes would slowly lose their luster because missing the original broadcast didn't mean viewers would need to wait for a rerun.
Now, watching cable is like watching network television. If you want a rerun, you can use an app or streaming service. So the schedules are filled with content that would appeal to a channel surfer hoping they'll stop for a while. It's not all bad either. Rather than new-ish episodes of South Park, Comedy Central is airing reruns of The Office. Many people like that show, and viewers can just catch South Park on the Comedy Central app. 
How Cable Networks Are Adapting
Anyone browsing cable television is likely to see some familiar shows. Most of them originated on network television, but you're entering a sea of reruns. This doesn't mean the cable networks are taking time off. Rather, they're dabbling with other services and trying to find success on other platforms. 
There are numerous strategies, and while some have worked others have driven cable TV into a deeper hole. 
Freeform
Turning on Freeform on any given day, you're likely to find blocks of movies to watch until the primetime evening block. Then, you will find some original content designed for the teenage crowd. The truth is, Freeform understands these teens generally don't get their content from cable television. So they've partnered with streaming services (particularly Hulu) to reach a broader audience. 
Freeform seemed to receive considerable buzz in 2021 with their show Cruel Summer. The first episode debuted to 0.274 live viewers and 0.512 viewers including 7 days of DVR views. Yet the premier broke records for Freeform. Within a week, 3.85 million people viewed the show when you include Hulu. 
This seems to be the popular model for some cable networks. It's not about getting people to watch Freeform. It's about getting people to watch a Freeform show, regardless of its platform. Fans may need to wait an additional few hours to get the show on Hulu, but Freeform is still getting eyes on their content. 
MTV
Early into its life, MTV was known for revolutionizing the music industry and being a trendsetter. Today, you're likely to see one thing on the network: Ridiculousness. Viewers have noticed that the show has been rerun excessively, despite the fact that MTV has other hit shows like Jersey Shore and The Challenge.
MTV acknowledges this serves a purpose. Ridiculousness is essentially intended to be background noise. People turn it on, do other things, and MTV gets the views. Other networks, especially those under the Viacom umbrella, rely on a similar strategy. Put on content people will look at, like reruns of sitcoms, but nothing requiring a hight attention span. 
Meanwhile, MTV Studios has been creating content for Paramount+. The Real World and The Challenge have seen installments on the streaming service, but these shows have not seen an airing on MTV. It seems as if the network should have time to air the shows, but they're dedicating attention to other platforms. In the meantime, MTV spends the bulk of its time playing clips farmed from the internet. 
TLC
A rare success story, TLC has found success during recent years. The network actually experienced growth in 2020 thanks to the success of the 90-Day Fiancé franchise. This accomplishment is a remarkable success considering the average cable network saw primetime viewership decline by 10% in 2020.
If a viewer wants to stream 90-Day Fiancé they will need to subscribe to Discovery+. This is one of the more niche streaming services, though it does offer additional content for fans. TLC has also introduced a number of spin-offs, trying to turn 90-Day Fiancé viewers into habitual TLC viewers. 
The content on TLC seems to have something in common with other cable networks scoring higher viewership. Shows on TLC tend to have high ratings in older demographics. This indicates longtime viewers are less likely to change viewing habits, and cable networks appealing to the 50+ crowd will have more people tuning in. 
Pop
The start of 2020 brought some excitement for Pop. The network aired the Canadian show Schitt's Creek in the US which received critical praise.While many people relied on Netflix to view the show, Pop aired new episodes before they were available to stream. As the show came to a close, episodes would score series-high ratings.
Sadly, Pop couldn't sustain this momentum. The network airs a couple of reality and entertainment news shows. Pop tried to become the second home of the One Day at a Time reboot until it was cancelled at the end of the year.
Beyond a small number of originals, Pop mostly airs reruns of old TV shows and decade-old movies. As streaming services try to increase their offerings, they seek to acquire the rights to stream popular shows. Many of Pop's offerings can be viewed on other services, giving viewers few reasons to actually tune into the network. 
What Does This Mean for Cable Networks?
Cutting the cord has been on the rise. Since 2012, 25 million Americans have done so. By the end of 2025, another 25 million are expected to get rid of cable. Now, media outlets recognize they need to react. 
It may not be a surprise that streaming seems to be driving the change. Cable television looks less like it did in 2010 and more like a binge on Netflix. Channels often air long blocks of familiar shows. The goal isn't to give people the urgency to tune in. Rather, they want casual viewers to stop and watch while flipping through channels. 
Not everyone is a loser, as TLC has demonstrated there can still be value to the content on cable networks. People also relied on cable news to get their fix of current events in 2020. During a pandemic, an election year, and a period of social divide, viewers were able to dive into non-stop reporting while stuck indoors. Fox News, MSNBC, and CNN all did well last year. They likely expected a lot of election coverage, other events during the year allowed for strong ratings in the earlier months. 
Successful cable networks often provide content appealing to an older audience. This indicates certain demographics are more resistant to change. Meanwhile, the networks appealing to younger crowds need to take any viewers they can get. Some cable networks will try to replicate streaming with blocks of content, but MTV wants to be the lowest common denominator: background noise. Other cable networks might take advantage of the number of streaming services. TBS is airing Friends while Comedy Central airs The Office. Viewers may not want to pay extra for HBO Max or Peacock when they can already view their favorite shows with their cable subscriptions. 
In some cases, streaming is being embraced. Freeform seems to understand teenagers would rather stream than sit in from of the TV. Their partnership with Hulu has allowed Cruel Summer to become a success, and other Freeform offerings can be found on Hulu as well. While Pop was not able to emulate this model successfully, a partnership with a streaming service can boost viewership and profits.
One thing is for certain: cable television has lost its appeal. It was never a necessity, but now it's not even a luxury. It's just there, and most of the good shows can be viewed somewhere else. Anyone clinging onto cable likely only has a few programs they need. Once those shows meet their demise, more cords are getting cut.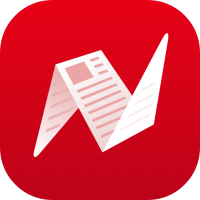 This is original content from NewsBreak's Creator Program. Join today to publish and share your own content.